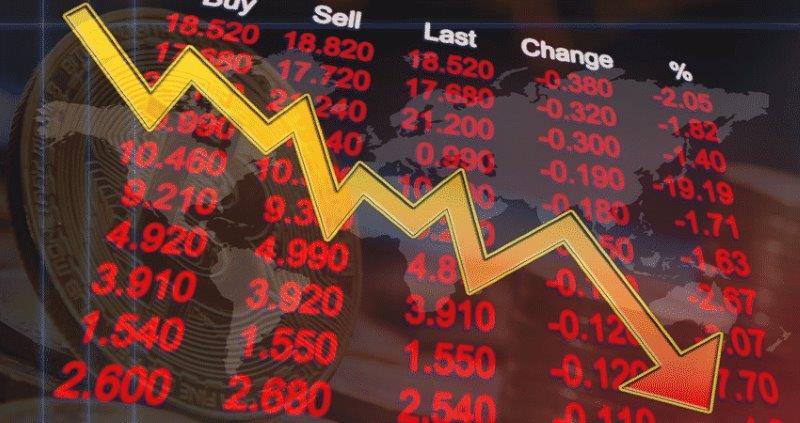 What makes the crypto markets "weak"?
As per the several reports from several experts, the fall in the prices of cryptocurrency is primarily because of the decision of the SEC to delay the approval of an ETF. It needs to be looked into as to what is it that is making this sector weak and susceptible to the decisions of the authorities. Jackson Palmer, who is the creator of Dogecoin, has stated that it is because of the dearth of usage in cryptocurrency networks that the market has become susceptible to the changes in the decisions of the government authorities given the task of regulation in the market.
Palmer took to twitter to state that even as the decrease in value of a number of coins only points out to the unity in the field; one has to stand to reason that this should not have impacted the markets in such a major way. Considering that there were speculations that SEC would take a long time to come give the permission to the interested parties to come up with an ETF. He questioned on Twitter as to what are the reasons that have led to such a major crash in the crypto markets when this was not utterly unexpected. Also, what has come across as strange is that it is only Bitcoin that should have been affected by the decision of the authorities but the whole market was affected. Palmer states that the reason behind such a reaction in the market can be that the usage of the cryptocurrency network is weaker than can be expected right now; it is for this reason that the decision of SEC has affected the cryptocurrency markets in such a manner.
Palmer than went on to use a graph which illustrated that not many people are using the decentralized apps, a mere 10,000 is the number of regular users of decentralized apps. However, Palmer has not clarified anything regarding the technological support that is being required in this sector. But Palmer has made it clear that the use of network is quite stunted and it may be the cause for the minor things impacting cryptocurrency. Palmer also dealt with how the value of XRP was affected by the decrease in the value of Bitcoin and it is found that there has been a significant reduction in the transactions which were carried out has fallen significantly and therefore it has also been affected by the fluctuation in the value of Bitcoin.
According to the observations of Palmer, the only way in which these volatility can be combated is by using the network more than they are being used right now.