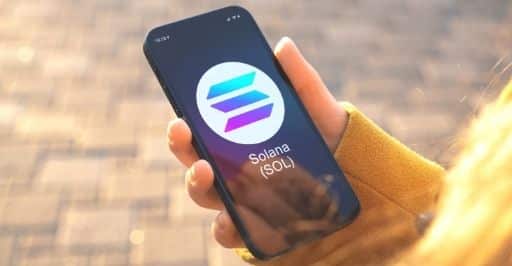 Could Solana (SOL) Be the Potential Wealth Multiplier in 2022?
Solana has taken a tough hit of 66% from its peak, despite undertaking huge development work. Similar to silicon valley's hunt for talented computer science graduates before the tech boom, these days are marking a search for crypto developers. The best teams would have the potential for the best product development. With the recent launch of SOL pay, a wallet that converts SOL tokens into USDC tokens and makes payments to merchants, SOL is undertaking a much more intense DeFi payment network and gateways.
Blockchain projects such as SOL have a lot going on with DeFi and Dapp's products. Its hybrid model combining the best of Proof of History with Proof of Stake could enable SOL developers to create something substantial that could have a snowball effect on its market valuation. 
SOL Price Analysis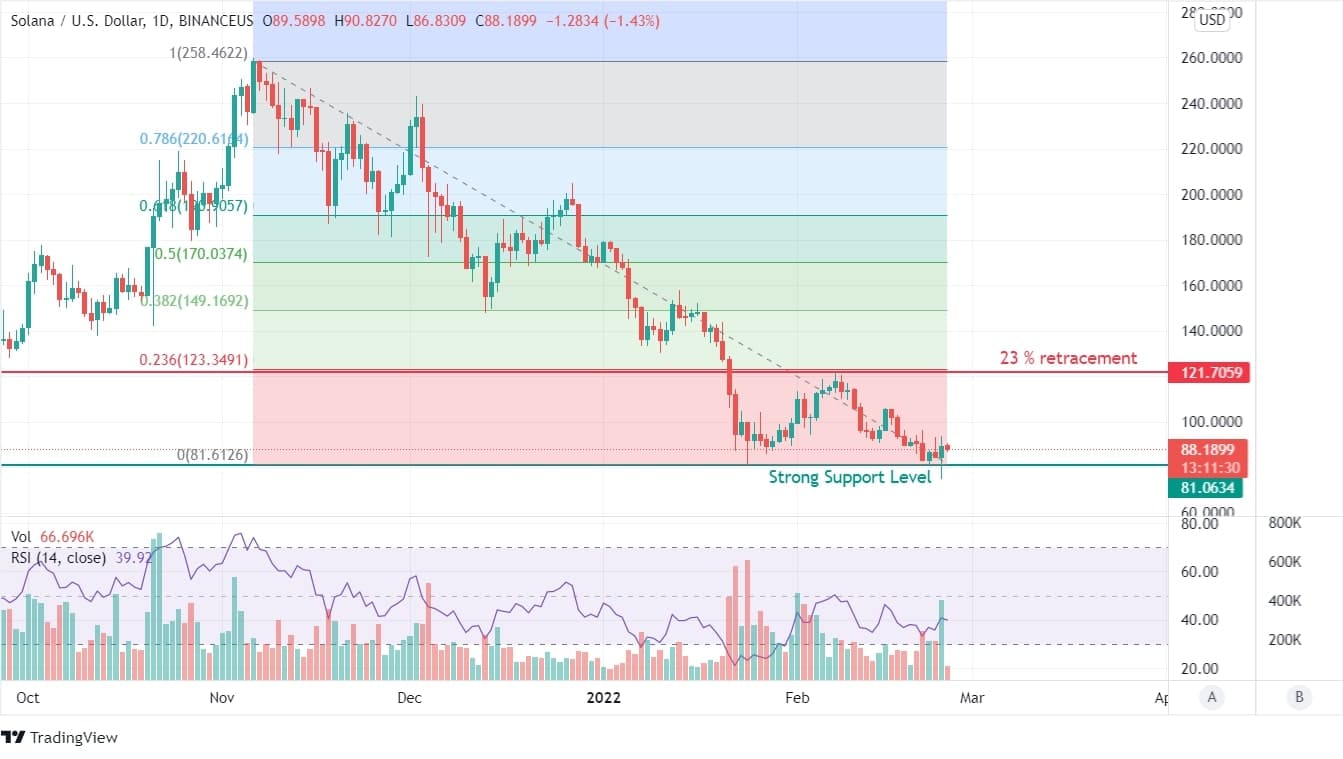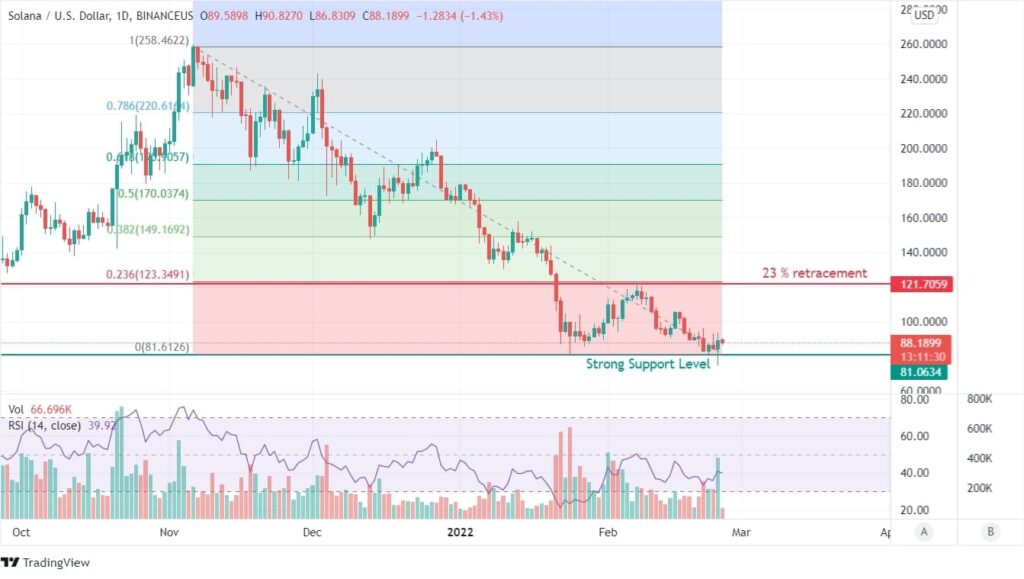 Solana has faced tough and clear resistance from its 23% Fibonacci retracement. Overcoming this resistance could have helped it scale to new highs, but at the current price momentum and rumor of the crypto-bear market, one should stick to fundamentally strong tokens and currencies. SOL has strong support at $80 that is currently halting further decay in its value, but consistent pressure could lead to loss of value as per the SOL crypto price prediction. RSI in 2022 has recovered a lot from 22 on 23rd January to the current value of 38 on yesterday. Breaching the $80 support could further push the value down by another 25% to around $50.
Although volumes have remained the same, the falling values combined with zero growth valuation could be a tough challenge for SOL in the coming days.