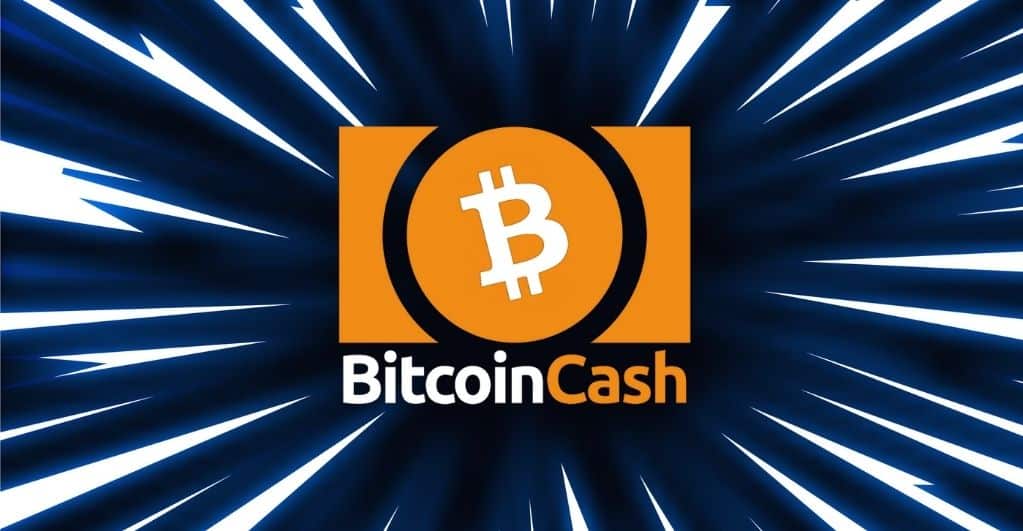 Uptrend Alert: Bitcoin Cash (BCH) Breaks Out of Consolidation!
Interestingly, Bitcoin was a revolutionary product, but it has its own set of limitations that were often highlighted by experts. Bitcoin Cash resulted from similar thoughts as the original community stood tall to accept the changing scenarios and race towards new levels. Scalability was the prime issue addressed by the community that wanted BTC to become something more than just a cryptocurrency with storage value.
The transaction and gas fees on BTC were too high for commercialization. Thus, Bitcoin Cash was developed in 2017 to increase the block size from 1 MB to 8 MB. This increase in size helped scale the transaction per second. As of March 2022, the block size for Bitcoin Cash is above 32 MB.
All this was achieved without increasing the transaction or gas fees which allowed BCH to become a blockchain that could provide peer-to-peer transaction solutions at cheaper rates.
Bitcoin Cash is now worth $7,189,720,529, where 91% of entire BCH tokens have already entered into circulation. The total token size is kept at a limited 21 million so that BCH tokens could gain colossal value.
Its low gas fees have allowed a microtransaction economy to flourish, allowing activities like rewards and tips to be processed over its blockchain ecosystem. BCH blockchain is also powering the technological evolution of millennial startups such as CashFusion and CashShuffle.
Currently, Bitcoin Cash has taken support from its $300 levels, but the resistances are too strong to withhold any momentum. 200 DMA of Bitcoin Cash stumbles to $435 levels creating another technical-based resistance of $465 levels. Check out BCH price prediction to know if and when will the above-mentioned resistance level be broken.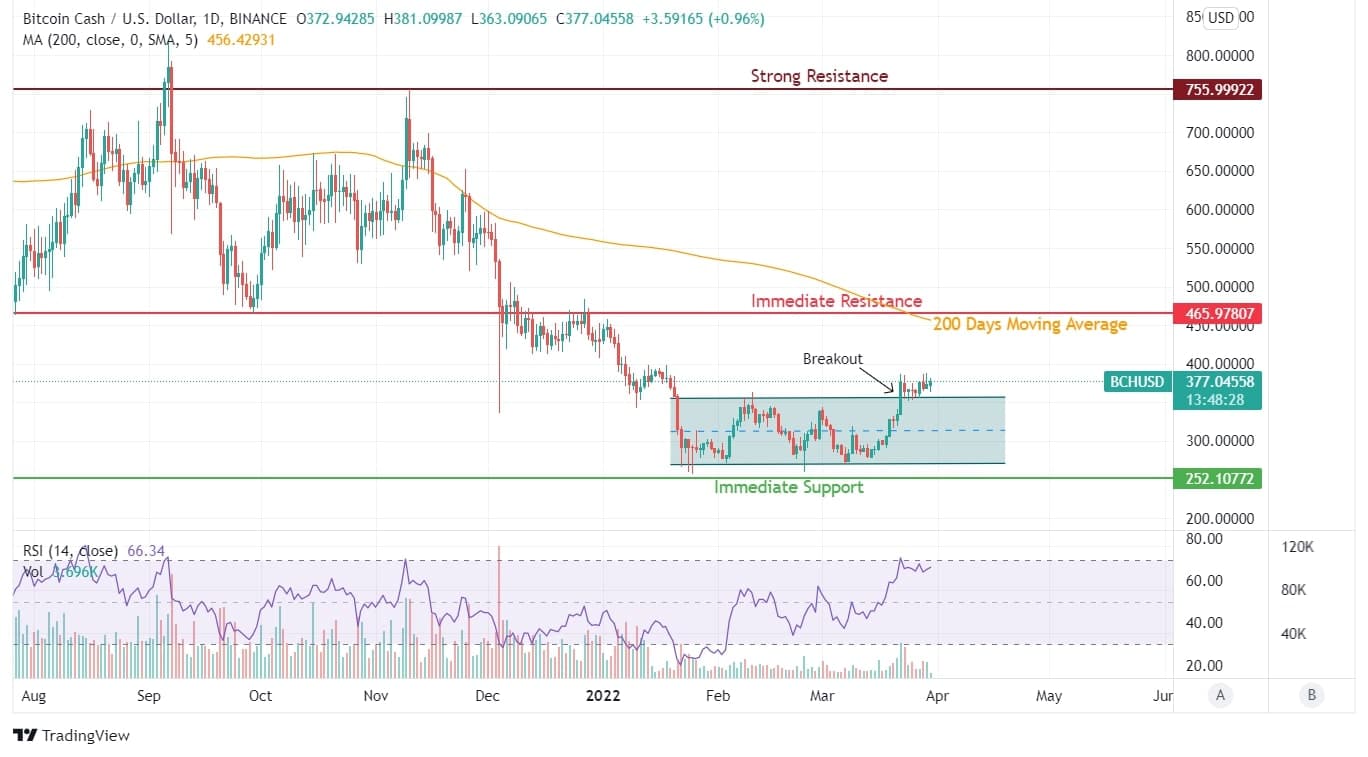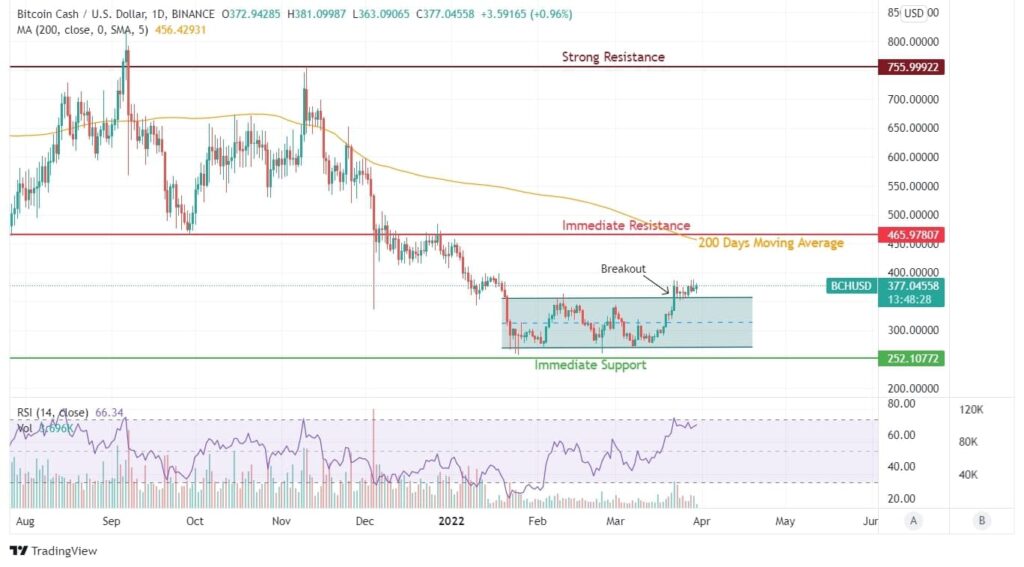 The price action on BCH over the last couple of months shows consolidation and failure of support leading to downtrend movement. This same movement has been reverted in the current consolidation breach, and higher trading was witnessed in BCH.
BCH marked a clear breakout with a value gain of 12% on March 22, 2022, and, since then, has been reeling under a profit booking/consolidative price trend. BCH has a strong immediate resistance level marked at $465, and support also seems to become increasingly stronger at $250 levels.
Comparing RSI with the BCH value shows a vast gap as prices barely raised by 40%, while the RSI indicator shows a jump from oversold zones to overbought zones.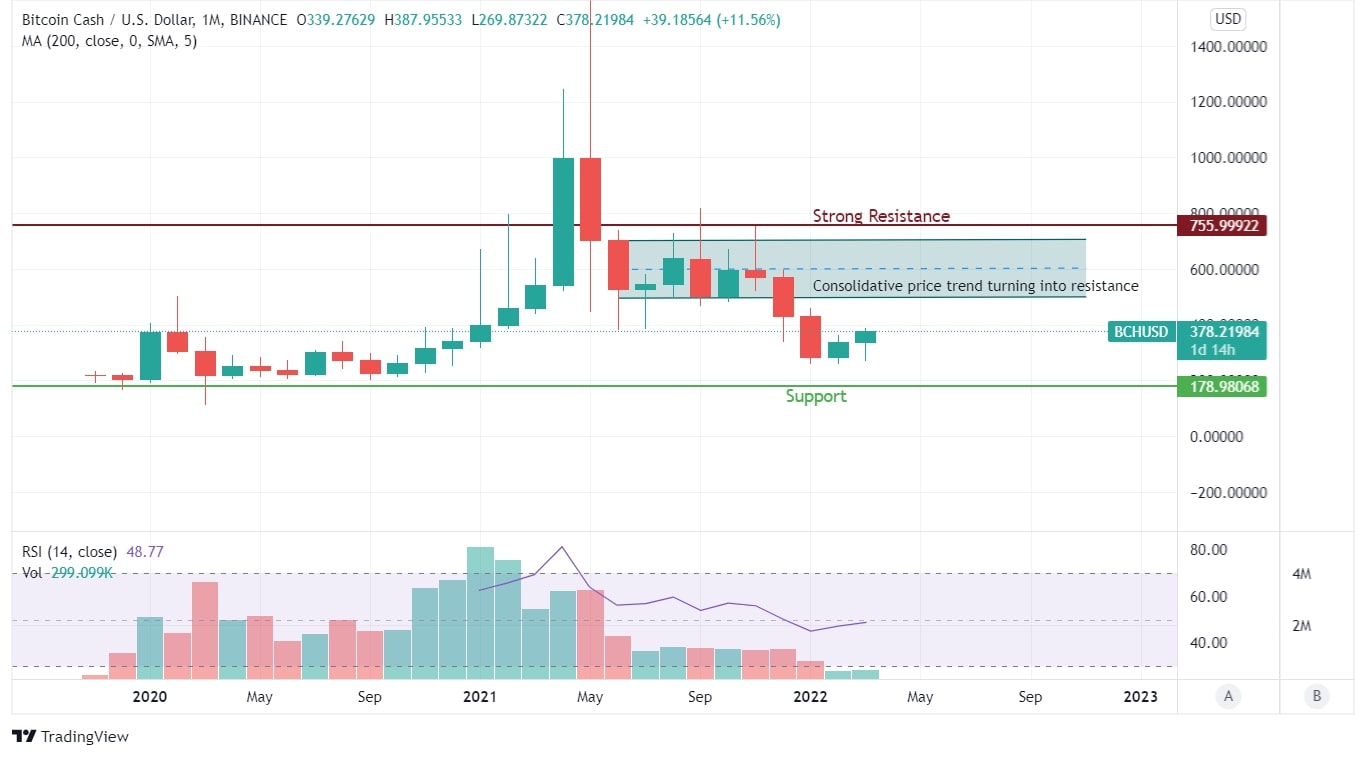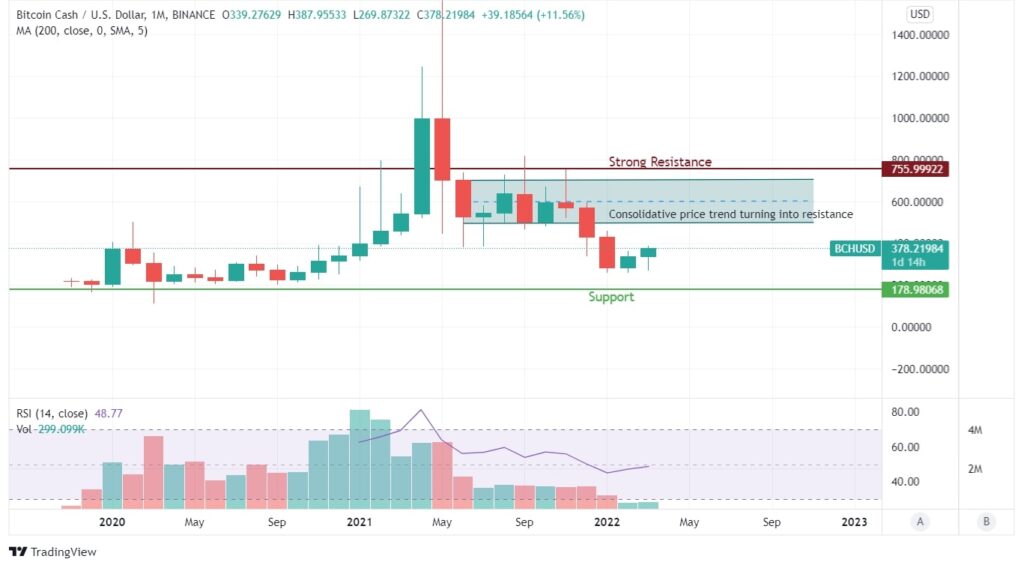 Bitcoin Cash has succumbed to selling pressure taking a dip from $1800 to $250, marking an 80% decline in value. The resistances on their way up would be stalling the price action for a longer duration.
$500 would become strong psychological support that synchronizes with 200 DMA resistance and $465 resistance on daily charts. The price trend thus creates a zone between $430 to $500. Post clearing $500, BCH could take up a rally till $750.