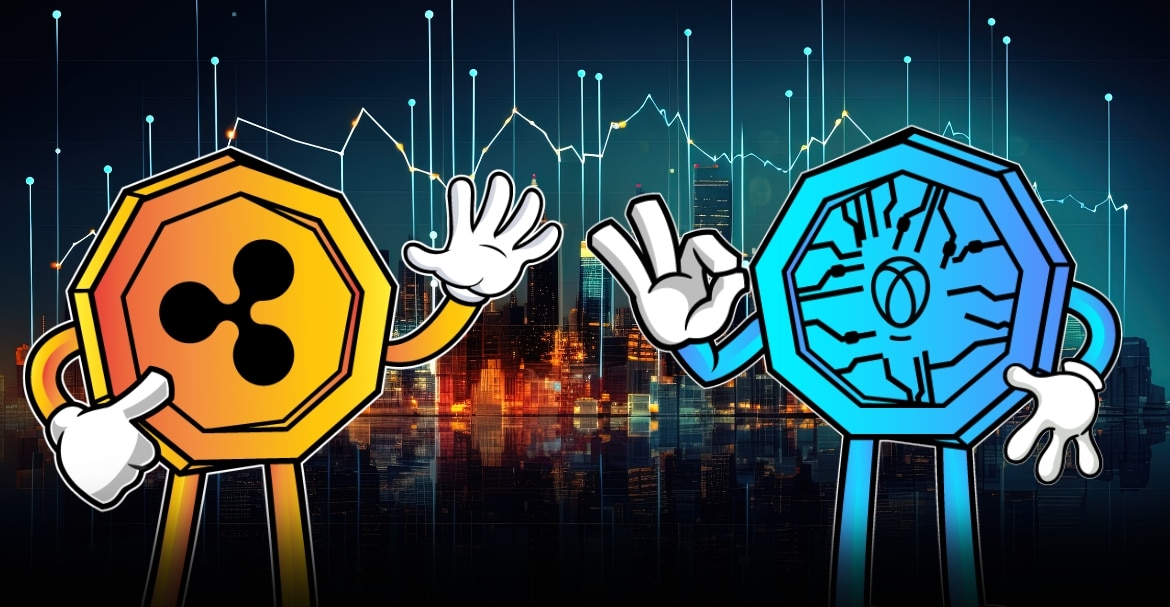 Breaking down Ripple's (XRP) important partnership: What you must know
Uphold has shown support for Ripple. Among other things, the highly recognized partnership entails pre-funding trading accounts for enterprises using Ripple's cross-border remittances and payment solutions. The alliance proves to be beneficial for both companies. According to Uphold's CEO, Simon McLoughlin, the partnership will provide a precious service to enterprises who wish to make cross-border payments. The unity of the two platforms' qualities can be combined to make effective fiat-to-crypto transfers and bank payouts. In this article, we will discuss Ripple's latest collaboration with the leading crypto exchange, Uphold, and how this partnership benefits all participants.
Ripple's Latest Collaboration
Ripple recently announced its partnership on 24 October with an American-based crypto exchange called Uphold to improve its cross-border payment systems. The partnership will foster more efficient and faster transactions for the platform's diverse customers. Ripple will gain from Uphold's advanced crypto trading architecture that allows seamless conversions from Fiat to crypto. As the leading cryptocurrency payment provider, Ripple has efficiently harnessed the technology to resolve a few payment challenges that exist on a global level.
Ripple's XRP plays a significant role in the crypto's blockchain products and activities. The XRP Ledger was designed to accelerate cross-border transfers with financial institutions and banks in mind. These organizations will benefit from using XRP, owing to its instantaneously convertible nature and fast transaction times that can be measured in seconds. While Uphold users will benefit from the unique features of Ripple's XRP, the Ripple ecosystem will also benefit from the platform's advanced trading infrastructure that facilitates smooth Fiat-to-cryptocurrency transactions. The deep liquidity feature provided by Uphold will help the XRP and Uphold users achieve the objectives of offering flexible and fast cross-border transactions and enhancing the underlying infrastructure of the crypto exchange.
XRP Retraces Despite the Partnership
The Ripple-Uphold alliance has yet to result in any price surges for the XRP tokens. Moreover, the crypto has plunged by almost 5% in the last 24 hours after increasing substantially to $0.58 on 24 October. Ripple might experience further volatility because of the dynamics of the crypto market and the potential developments around the Ripple-SEC lawsuit. ChatGPT, an AI-supported language model, and several analysts have suggested that an ultimate victory for the crypto blockchain company can trigger a bullish period for the digital asset.
Benefits for Investors and the Casino Industry
The partnership between Ripple and Uphold also introduced a new reward system designed to incentivize XRP token holders. Uphold made 20,000 XRP tokens available for users who make trades with as little as $20. It has also resulted in increased adoption of XRP tokens in the casino industry, promoting various Ripple casino sites and sportsbooks that further enhance the performance of XRP adoption in the crypto market.
Conclusion
To conclude, the move in the partnership between Uphold and Ripple's XRP will improve cryptocurrency liquidity for the cross-border payment infrastructure. Uphold is a pioneer in crypto trading infrastructure that supports value movements between Fiat and crypto across networks. It features a fully automated trading stack connected with 30 trading venues to offer multiple execution parts, exceptionally tight spreads, and deep liquidity.
Ripple's XRP has continuously been growing its cross-border payment infrastructure worldwide, backed by the ODL (on-demand liquidity) product. The ODL growth can positively affect the value of XRP used to allow transactions between parties. However, after joining forces with Uphold, the value of XRP dropped approximately by 5% after reaching an all-time high of $0.58. The outcome of the Ripple-Uphold partnership and possible price movements of XRP are yet to be witnessed in the remaining part of 2023.