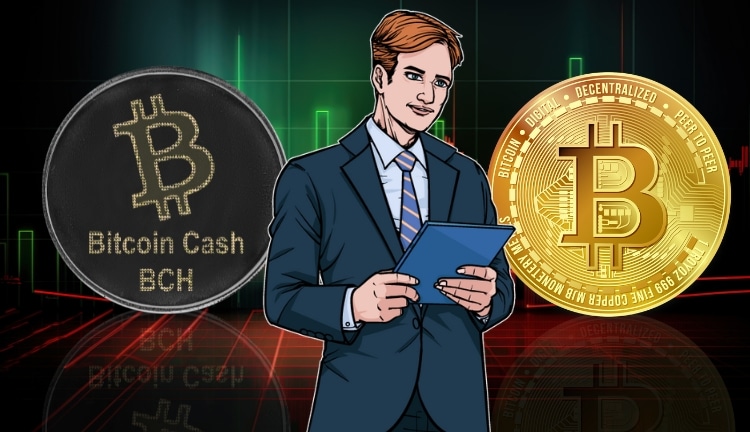 Bitcoin Cash and Bitcoin: Understanding the key differences
While the ecosystem of cryptocurrencies is broad, it has various shining examples of these digital assets such as Bitcoin, Ethereum, Dogecoin, etc., including Bitcoin Cash. Many people, especially novice individuals, assume Bitcoin and Bitcoin Cash to be the same due to their somewhat similar names, it is crucial to underline that they vary due to their varied historical context and features. However, a deeper examination reveals distinct differences that set them apart.
Considering the contexts of Bitcoin Cash and Bitcoin, the essence of this guide is to familiarize our readers with their historical contexts, their basics, their comparison regarding blockchain technology, transaction speed and scalability, growing adoption by the gambling industry, and more. So whether you are an investor or a fanatic of Bitcoin and Bitcoin Cash, come along with us and embark on this insightful journey.
Understanding of Bitcoin
Gaining a sound understanding of Bitcoin in terms of characteristics, features, current market position, etc., paves the way for readers to learn the key differences between them readily. Bitcoin, reputed to maintain its 'Gold' position in the broad ecosystem, relies on Blockchain to ensure the seamless process of transactions. Since Blockchain is decentralized, it is a blessing for users seeking complete anonymity and privacy in their Bitcoin transactions.
There are various key features and characteristics of Bitcoin that markedly set it apart from its counterparts. For example, the digital asset currently has a maximum supply of 21M coins, with 19 M already in circulation. Bitcoin's 'Gold' position in the market has led most investors and fanatics to invest in it, paving the way for increasing recognition and success.
Understanding of Bitcoin Cash (BCH)
Similar to gaining a broad understanding of Bitcoin, readers need to familiarize themselves with the various key aspects of Bitcoin Cash to differentiate between them.
Bitcoin Cash, or BCH, is a thriving cryptocurrency that came into being in 2017 after it was created out of a Bitcoin hard fork. BCH is typically a low-cost payment system, costing even less than $0.1. One key aspect that makes Bitcoin Cash and Bitcoin compatible is utilizing the revolutionary blockchain technology.
However, they markedly vary regarding the time required for processing a transaction. BCH transactions are executed in the blink of an eye due to their larger block size, whereas Bitcoin's transactions consume a little more time. Plus, the larger block size of BCH facilitates more transactions to be processed in each block, paving the way for more profitability and making it an appealing choice for daily transactions.
When it comes to the market position and recognition of BCH, it is not comparable to Bitcoin, and it is yet regarded as a valuable digital asset that is the ticket for those seeking faster and cost-effective transactions.
Blockchain Technology Comparison
One key aspect that makes both BCH and BTC mutually compatible is utilizing blockchain technology, which is well known for its decentralization, seamless security, and more. The key differences between the two digital assets vary fundamentally in terms of scalability. To be precise, Bitcoin Cash has a larger block size, which ensures enhanced transactions per block with lesser transaction time. Meanwhile, Bitcoin sports seamless security and decentralization, attaching lesser importance to scalability. Its block size is relatively smaller and consumes longer when processing transactions.
Transaction Speed and Scalability
Whether it is Bitcoin, Bitcoin Cash, Ethereum, or any other digital asset, transaction speed and scalability are crucial for every user. While Bitcoin is fundamentally focused on ensuring ironclad security and transparency in transaction processing, its smaller transaction block size reduces transaction speed and elongates the processing time. On the other hand, Bitcoin Cash sports a faster transaction speed and enhanced scalability, which makes it an appealing choice for those seeking enhanced speed and lesser transaction costs in daily transactions. The transaction duration is generally processed in a second, which is not the case with Bitcoin, which takes a bit more time.
Adoption in the Casino Industry
The fast-thriving crypto-gambling industry today accepts a variety of cryptocurrencies, including Bitcoin and Bitcoin Cash. While Bitcoin is extensively embraced by most online platforms, online Bitcoin Cash casino also started gaining traction, ensuring the use of BCH is growing rapidly among casino players. Considering the adoption rates, Bitcoin is at the leading edge of the broad crypto ecosystem. Suffice it to say that most users adopt it. However, Bitcoin Cash does not lag in recent times. Its faster and more secure transactions with enhanced scalability make it the next big thing in the online crypto-gambling sector.
Price and Market Performance
Various key factors, such as adoption rates, influence the price and market performance of Bitcoin and Bitcoin Cash. These include market sentiments, supply, demand, competition, regulatory innovations, etc.
However, considering the price and market performance, Bitcoin is the leading and most influential cryptocurrency. Its burgeoning prominence increasingly captivates the hearts of investors and fanatics, overwhelmingly prompting them to consider it for investment. Notwithstanding, with a fair market performance, Bitcoin Cash also gains traction rapidly due to its singular features and growing presence.
Conclusion
Both Bitcoin and Bitcoin Cash have different features that make them an appealing choice of users. Bitcoin's position as a 'gold' cryptocurrency cannot be challenged and downplayed due to its ultimate feature of exchangeability, which implies that it can be exchanged easily with various fiat currencies. Meanwhile, Bitcoin Cash is a practical choice for peer-to-peer transactions due to its enhanced scalability. As adoption grows and cryptocurrency markets evolve, each digital currency plays a unique and complementary role, offering options for users with diverse transaction needs and investment strategies.