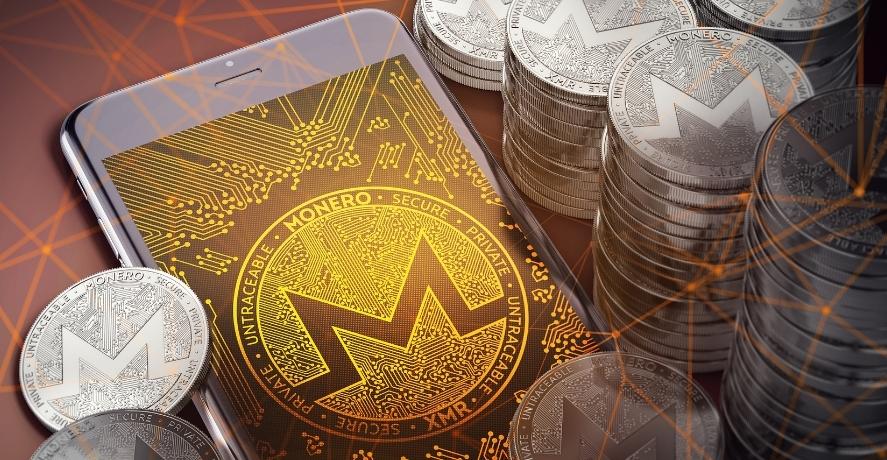 Monero: Navigating the future of privacy coin in a world of evolving regulations
The world of finance in the present-day scenario has changed remarkably and turned out privacy coins like Monero that have greatly stirred. These currencies attract the attention of all crypto investors and buffs alike, increasing their popularity and demand, urging various regional governments and other financial authorities worldwide to take stock of them. This makes the future of privacy coins stand at a juncture.
While we are on the topic of Monero, a burgeoning and highly coveted privacy crypto coin, we will look at its future in the sphere of hard and fast-evolving regulations, the challenges it confronts as a result of this, surfacing technologies supporting it, and more. So join us on this exciting and intriguing journey end-to-end.
Privacy Coins and Regulatory Challenges
While privacy coins, Monero, are fundamentally known for offering unsullied anonymity and privacy in transactions, various mushrooming glaring activities, for example, tax evasion, money laundering, etc., surface. These mushrooming illegal activities have urged various regional governments and other prominent regulatory authorities worldwide to issue challenges to these privacy coins and progressively scrutinize them in the ever-evolving sphere of cryptocurrency regulations.
These regulatory challenges are critical hassles to the Monero community, which has now tightened its belt to make outstanding changes in the coin. Simply put, the community is now doing its best to optimize its coin's technology and take various hard-hitting initiatives to address regulatory challenges. Monero's privacy is a distinguished feature that every user with security and anonymity in mind broadly supports. Although this trait has a special significance, various critical concerns have cropped up among regulators.
To gain an upper hand on these regulatory issues, Monero's initiative to make tech innovations to optimize its scalability and cut down transaction sizes is worth noting. Its goal is to make the coin even more efficient, ensuring more diminution in its cost. Meanwhile, the tech team of Monero is tirelessly working to scale the network's privacy features to enhance the compatibility with regulations.
Monero's community members are also organizing hard-hitting educational crusades that can pave the way for responsible and legal use of the coin, highlighting that privacy is one of the fundamental human rights.
Emerging Technologies in Privacy Coins
Evolving Technologies Enhancing Privacy in Monero and Beyond
All prominent privacy coins, for example, Monera and others, are embracing evolving state-of-the-art technologies to enhance privacy in their features and functionalities. As a result of these innovations, transactions and their details will be thoroughly anonymous to the satisfaction of Monero users.
Advancements in Privacy Technologies
To augment the level of privacy, all privacy coins, including Monero, have started implementing various innovative technologies, for example, Confidential Transactions, Ring Signatures, and Bulletproofs. These technologies are at the cutting edge of decrypting transaction info to the fullest, making them appear anonymous throughout the process.
Adoption Across Industries
When it comes to adopting privacy coins, the aspect varies from industry to industry. Monero's privacy is treasured exceptionally in the e-commerce industry; therefore, virtually every e-commerce company integrates Monero into its business. Meanwhile, its implementation in the gambling industry is gaining traction speedily, enabling gamblers to maximize augmented anonymity.
Monero in the Casino Industry
Monero's privacy has attracted the online crypto-gambling industry to integrate it to ensure heightened privacy and security for Monero gamblers. An increasing number of Monero gamblers choose Monero casino sites to maximize anonymity while gambling. By selecting these platforms, gamblers can easily veil their identities while playing casino games or making transactions, making privacy an essential aspect of gambling.
The Future of Monero and Privacy Coins
Monero's development regarding streamlining its privacy, security, etc., will occur in the future. The Monero Research Lab plans to streamline its privacy by implementing innovative technologies like Triptych and Dandelion++. As a result of these efforts, the coin is most likely to evolve afresh in a way never expected before!
The future of privacy coins is largely based on how regulations evolve worldwide. Regional governments and other financial regulatory bodies are highly focused on digital assets today. However, these authorities take stock of privacy coins, specifically in the wake of various illegal activities.
There is an excellent possibility that privacy coins will have to comply with hard and fast regulations laid down by various regulatory bodies in the future. This, in general, will be a great way to ensure user privacy protection. The potential phenomenon will leverage the significance of privacy coins in the cut-throat cryptocurrency landscape. The future of Monero remains a dynamic and ever-evolving journey as it navigates the intricate interplay between technological innovation, user adoption, and regulatory forces.
Final Thought
The future of Monero and privacy coins unfolds against continuous technological innovation and evolving regulatory landscapes. As Monero advances its privacy features and adapts to shifting expectations, its role in the cryptocurrency ecosystem remains dynamic. The delicate balance between user privacy and regulatory compliance will shape the path forward. Whether these coins continue to find their niche in various industries or face mounting challenges, privacy-focused cryptocurrencies like Monero persist in their mission to provide financial privacy in a world of ever-changing regulations.