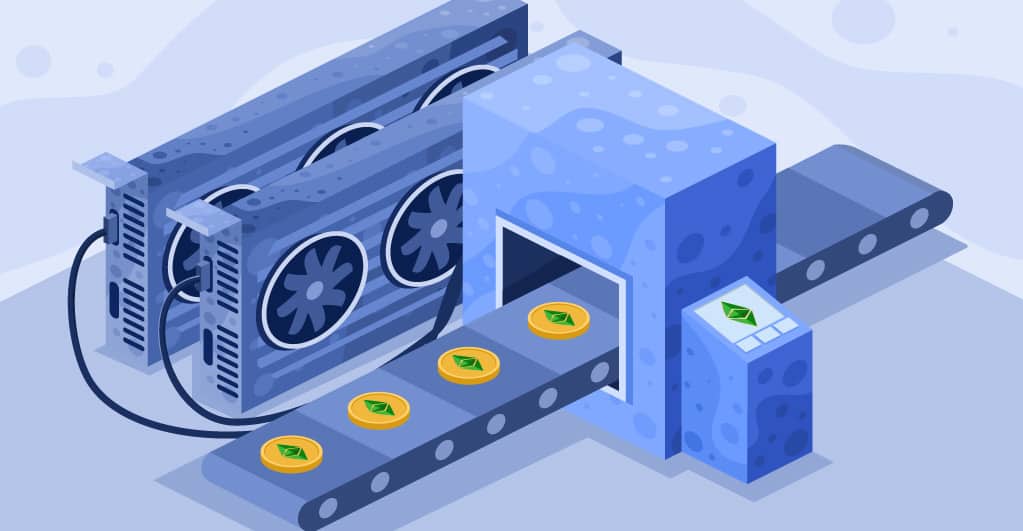 Is It Profitable to Mine Ethereum Classic (ETC) Coin?
Ethereum and Ethereum Classic share a common bond. Both come from the same house that Vitalik Buterin and Gavin Wood founded. They had to separate after the blockchain network suffered from a hack with an attempt to steal $50 million.
The attempt was successful, and the team had to split in 2016 into two different platforms to return the stolen funds to their original owners.
The tag of original lies with Ethereum Classic and Ethereum followed the trend only to become the well-known Cryptocurrency in the world after Bitcoin.
Ethereum Classic is an open-source and decentralized Crypto platform that runs smart contracts. Specializing in smart contracts is a move that can go either uphill or downhill, and the reason is that the entire development comes down to how one unit performs.
Its feature of smart contracts functions with the benefits of decentralized governance.
What Is Ethereum Classic Mining?
Mining for Cryptocurrency is about creating a new block and getting it validated across the chain. Ethereum Classic Mining has the same theory, and the only difference is that miners have to put in more effort to create a new block.
Ethereum Classic Mining is based on Proof-of-Work just like Bitcoin and Litecoin. The process of Ethereum Classic Mining is open for everyone to participate.
Miners must perform several calculations to find nonce, a specific value in a hash, also known as code. These calculations have to be executed within the time frame of 15 seconds.
An announcement has to be made once the miner successfully finds nonce. A new block is created only after the mining is validated, and it is then added to the main chain, and the miner rewards it.
Revenue is also offered to a miner in terms of transaction cost for every transaction that is executed on the block created by them.
Need Of Ethereum Classic Mining
A system will have to be upgraded if you have not participated in Ethereum Classic Mining for a long time. The earlier requirement was to have a good enough GPU.
Things have changed as the mining algorithm has been altered and the size of a DAG file has been decreased. Mining an Ethereum Classic token now requires updated GPU settings. You will also need to have a wallet address to receive and monitor the revenue generated from the mining process.
Two mining software recommended for interested participants to download is GMiner and NBMiner. You would be in a suitable position after downloading this software or any other software as per your preference.
Downloading of software will be followed by crucial instructions. You will have to uncompress the software and find the command file to mention a few.
Then, edit the command file to replace the default wallet address with your Ethereum Classic wallet address.
Is It Profitable To Mine Ethereum Classic (ETC) Coin?
Every Cryptocurrency is volatile. But Ethereum Classic is comparatively more volatile, which takes away the opportunity to generate profit from the digital asset.
A value of, for instance, $50 invested today can become $5 at any time, and it can also double during the same. What keeps Ethereum Classic going amid a stronger tide is the security benefits.
Mining Ethereum Classic is not an easy job. The team reworks to fix the security bug and make it better again with every participant who successfully creates and validates the block.
Profitability is a touch-and-go kind of a scenario with Ethereum Classic. It was worth $2.08 in July 2016, and the value then came down to $0.75 in November 2016. The trading value of ETC after thirteen months was unbelievably at $46.
Traders remain confident with the blockchain platform due to the updates announced by the team. The updates pertain to renewed development activity that kicked the price sharply since the previous year. ETC also got integrated by NOWPayments crypto payment gateway, adding to the traders' confidence.
Okay, Now See What's The Current Ethereum Classic Price
During the time of writing, the trading value of Ethereum Classic stands at $26.44, up by 9.18% in the past 24 hours.
It has gone down to the lowest value of $23.93 and to the highest value of $27.03 within 24 hours. The market capitalization and trading volume of Ethereum Classic were $3,522,345,608 and $554,187,880 respectively.
Future Of Ethereum Classic (ETC)
The future of the entire Crypto market is brighter, unlike Ethereum Classic. The high volatility and continued hacking attempts make it difficult for someone to get on board with ETC.
Ethereum Classic has a future only if it engages in strengthening the security boundary while developing smart contracts.
According to ETC price prediction experts, ETC is best estimated to trade at $70.5 in 2023 and $225 by 2027.
Conclusion
Everything related to the profitability of Ethereum Classic Mining can be summarized by saying that the benefits lie only if one goes for a long-term holding. Track every development of the network and proceed accordingly.