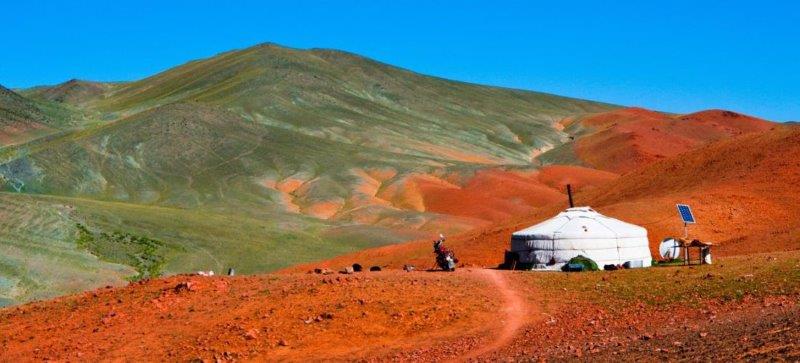 Mongolia High on Cryptocurrency Mining
Cheap electricity has been attracting cryptocurrency mining businesses to the East Asian country of Mongolia. Now, this region has emerged as the centre of cryptocurrency mining activity. And Ginco, e-wallet Tokyo-based company, is the latest to be enjoying the fruits of cheap electricity. Mongolia offers lower electricity rates compared to China and Japan. Besides this, its cold weather has also attracted mining firms.
Mongolia picked up from where China left the cryptocurrency staggering at its knees. In September 2017, Beijing had taken a u-turn on and banned initial coin offerings (ICOs) and digital currency exchanges. The China Economic Review said China's crypto miners were looking to move their business elsewhere. "Not only does China's northern neighbor (Mongolia) offer cheap energy costs, its sheer proximity to the Middle Kingdom minimizes a key cost for crypto firms in relocating." Besides, cheaper energy costs, Mongolia offers cheap labor force, high-speed internet and an unrestricted regulatory environment.
High Energy Consumption
Meanwhile, as cryptocurrency mining firms look for lower energy costs, experts say their energy consumption should not be overlooked. In July 2018, the Economist highlighted Alex de Vries, a Bitcoin specialist at PwC saying "the current global power consumption for the servers that run Bitcoin's software is a minimum of 2.55 gigawatts (GW), which amounts to energy consumption of 22 terawatt-hours (TWh) per year, almost the same of whole of Ireland." Researchers, Max J, Krause and Thabet Tolaymat say Bitcoin uses more energy than conventional mining for copper and platinum. Bitcoin and other cryptocurrencies consumer high energy because its based on blockchain, which comprises transfers of value from one party to another. It is an energy-intensive process. For those, wanting to better under the process, Big Think explains it as:
"As people send and receive cryptocurrencies to each other, the network records the transactions. All of the recording is done by a large group of volunteers (known as miners) who maintain the network. Those 'mining' for cryptocurrencies aren't physically mining, but rather solving difficult cryptographic puzzles proving they've recorded the correct transactions and are in agreement with the network before adding a block."
And this is blockchain for you! And it results in high energy consumption because there is extensive processing and a lot of hardware running 24/7 throughout the year.
This is the reason cryptocurrency mining firms look for countries and regions that offer low or cheap electricity costs. And currently, Mongolia is on the peak.