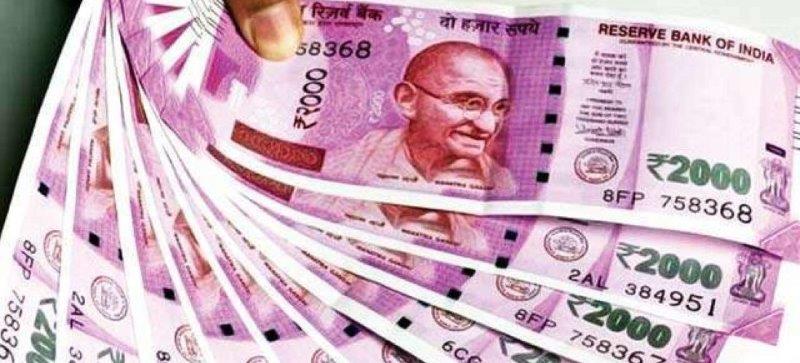 India Fears Cryptocurrencies Will Strike Off the Weakening Rupee
The world's fastest growing young economy, India fears that cryptocurrencies will strike off the weakening rupee. Though aware about its popularity and accelerating growth, India is unsure. The high-level panel committee led by top bureaucrat, Subhash Chandra Garg is very hesitant about adopting the digital currencies.
Indian experts are more worried about cryptocurrencies toppling the rupee. In the past year, the rupee struggled significantly, falling nearly 14 per cent between April to October in 2018. The rupee was also affected by the widening account deficit which was the result of high crude oil price.
Speaking on anonymity, a source, as per the Quartz said "If bitcoin and other digital currencies are going to be allowed to be used for payments then whether it will end up destabilizing the fiat currency is a major concern." He added that the overall impact on the financial ecosystem is still unclear.
The concerns raised by the panel are linked with the Switzerland-based Bank for International Settlements (BIS) latest quarterly report stated two main uses of central bank-issued cryptocurrency, "it could be a type of decentralized digital cash for consumers; or a tool to streamline settlements of transactions between financial transactions." The report says that if central bank issue digital cash, it would cut out commercial banks, who are currently intermediaries for consumers to obtain central bank-issued money.
In April 2018, the Reserve Bank of India (RBI) passed an order, which came into effect in July, forbidding banks carrying out cryptocurrency transactions. However, the central bank's deputy governor, BP Kanungo had said "we have decided to ring-fence the RBI regulated entities from the risk of dealing with entities associated with virtual currencies. They are required to stop having a business relationship with the entities dealing with the virtual entities forthwith and unwind the existing relationship within a period of three months." Various crypto exchanges in India filed cases and petitions to counter the order. In the latter quarter of 2018, the government appointed panel recommended measures and suggested a new legal framework for cryptocurrencies. Various news reports said the panel suggested "a new sovereign backed virtual or cryptocurrency may be proposed considering global circumstances."
It also recommended for a new legal framework within the RBI guidelines should be implemented to ban cryptocurrencies and it should clearly specify that any kind of dealing in cryptocurrencies should be treated as illegal.