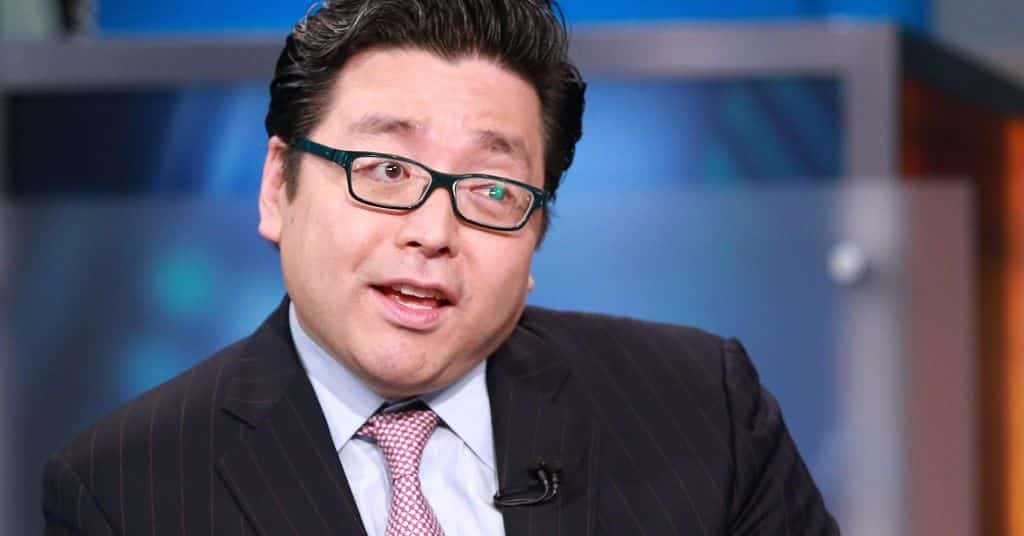 Ethereum to Rebound Strongly Towards the End of 2019: Tom Lee
Ethereum is the second largest substantial cryptocurrency by market capitalization at press time. It was launched on July 30, 2015. Ethereum offers an open-sourced blockchain that features smart contracts and a platform for emerging blockchain-powered applications in numerous industries.
In early 2018, Ethereum price jumped to more than $1300, but after that, it has gone through a huge decrease to the extent that the current price is just around 17 percent of the all-time high.
In this scenario, Tom Lee who is head of research at Fundstrat said that "Major altcoin Ethereum (ETH) is about to see a "trend reversal and rally strongly" up to $1,900 per token by the end of 2019, according to Bloomberg."
Here, Lee has described the historical performance of Ethereum, and he pointed out that each time when the Altcoin "underperformed peers by two standard deviations," the price showed a continuous positive shift.
Lee said in a note to clients of Fundstrat Global Advisors that the "overly negative" sentiment on the Ethereum market will result into powerful rebound in the near future.
Lee added further by saying that, Ethereum price will extend to $1,900 by the end of 2019. Notably, it is a price point that is no less than 40 percent higher than Ethereum's all-time high of $1,349. At press time, the Ethereum price is $230. That shows, by the end of the year Altcoin's price will spike by 726 percent as claimed by Lee.
With this, in July, Lee expressed his views regarding significant cryptocurrency Bitcoin (BTC), he stated that "the cryptocurrency could trade between $22,000 and $25,000 by the end of the year. Most recently, the cryptoanalyst concluded that Bitcoin "could end the year explosively higher", marking the connection between BTC and budding markets.
Reportedly, Ripple (XRP) overtook Ethereum twice in this September in respect of market capitalization.