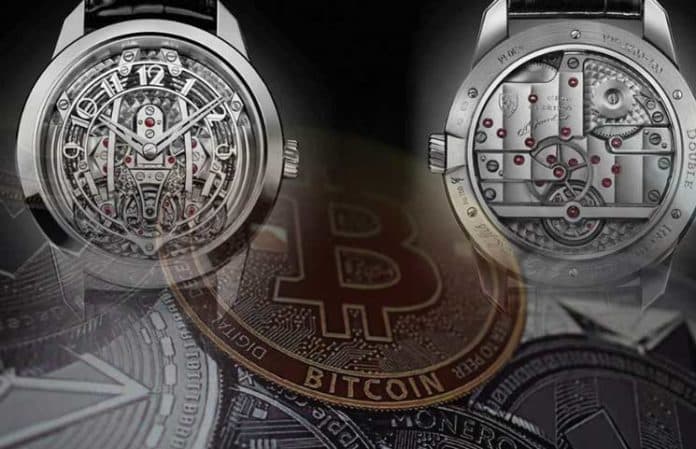 Crypto Wallet in Luxury Timepieces
Cryptocurrency has ventured into the luxury timepieces market, with the world famous A. Favre & Fils to craft an inbuilt crypto cold-storage wallet. In its official website, the Swiss watchmaker announced that they will be offering a 'state-of-the-art proprietary security solution'. It will be based on blockchain technology.
Laurent Favre, the company's chief executive officer said the new project would take the Swiss watchmaking industry to greater heights. "Our team comprises of luxury watchmaking experts and a world class board of advisers have developed this first timepiece with the idea of offering something useful for the crypto-community." Favre said the 'watch' will guarantee ultimate in-data security and privacy protection. "The base of the device is a very fine watchmaking timepiece, hand-finished and equipped with an in-house manually wound mechanical movement." He added the first prototype of the watch will be out by the second quarter of the year.
In regards to using crypto, the CEO said they were trying to keep pace with the upcoming technology. "You have to keep adding relevant features that advance the design." Moreover, the watch is nothing ordinary. Various reports state that the timepieces will reportedly cost from a whopping $102,000 to $153,000. And this depends entirely on the material used in their make. It will surely burn a hole right through the pocket!