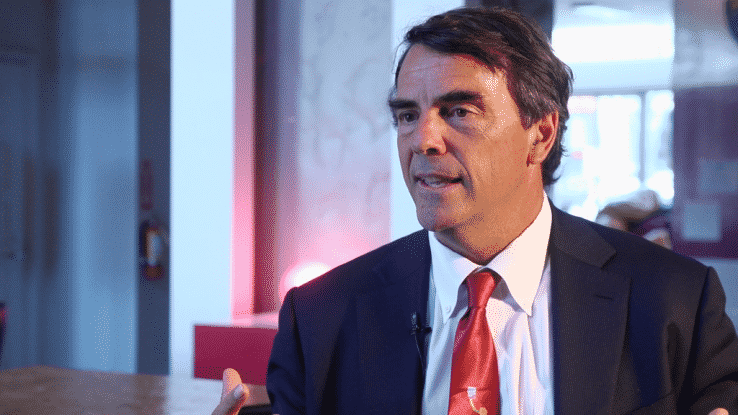 Tim Draper 70 Times Richer After Investing in Bitcoin
Tim Draper, a billionaire venture-capital investor, is now 70 times richer with $89.1 million after investing $18.96 million in Bitcoin five years ago. Draper had purchased 30,000 BTC, paying $632 per Bitcoin, from the US authorities in a auction in 2014.
In 2018, in an interview with The Street, Draper had said cryptocurrency is going to the skies. "What's great is that when you buy some Bitcoin or you move something on a block, it is secure and you know that all those people and all those computers are making sure that, that block was moved properly. There are plenty of hacks around the crypto-world but the Bitcoin blockchain has never been hacked." Draper said that the fact Bitcoin has never been hacked, has boosted the cryptocurrency's confidence and market.
He also pointed to 'decentralized'. The Bitcoin enthusiast said people loved the idea that they could just about go anywhere in the world and spend Bitcoin. He further said that he felt safer with cryptocurrency and its ledger than with fiat currency and 'the bank'. About cryptocurrency, Draper said "its secure. Its off the cloud and that is my bank."
Besides, raining cryptocurrencies, the digital currency market is full of risks. The biggest risk to investors in hacking, of course. They can lose their years of savings or net worth within minutes. And then there's the governments going about attempting to either ban it completely or bring about some kind of regulation. While regulation is welcomed, banning is not. The crypto market still needs to win the confidence of the potential investors.