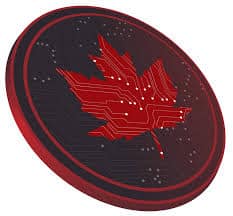 Canadian Bitcoin Exchange 'MapleChange' Hacked, Declares on Twitter
Shockingly, MapleChange declared before deleting its Twitter account, that they "[had] no more funds to pay anyone back."
On its Twitter page it elaborated, due to a bug," an unknown group of individuals managed to withdraw funds. The firm states that it is conducting a "thorough investigation" and will be unable to make refunds." Apparently, it has lost 913 Bitcoin ($6M) due to the Hack.
If we talk about the scam, It has a common basic recipe: gather trust of some clientele, get all their funds in one place, and run away with the money. Because of such scams and frauds, cryptocurrency becomes entirely uncertain. You never know what's going to happen next. Moreover, you lose everything if you don't have your own private keys.
The way MapleChange even closed all its social media accounts, it signals the 'exit-scam.' Deleting social media can lead to complete disappearance of MapleChange.
Also, the announcement of the "bug" and the total disappearance of the exchange had quite a short span of time in between.
Another thing that makes the announcement skeptical is that the 'hack' had occurred when MapleChange was most probably doing better business over the last week.
On this, some prominent industry leaders have reacted on Twitter. The famous CEO of Binance, Changpeng Zhao marked that "consumers should avoid exchanges that don't have access to cold wallets at all costs, as a lack of proper storage solutions is indicative of the platform's intent and goals."
Plus, an Australian cryptocurrency trader, BitLord also responded on this by elaborating, "small crypto exchanges should be addressed with skepticism." Further adding that this is what has enabled him to remain in the crypto industry for extended periods of time without substantial losses.