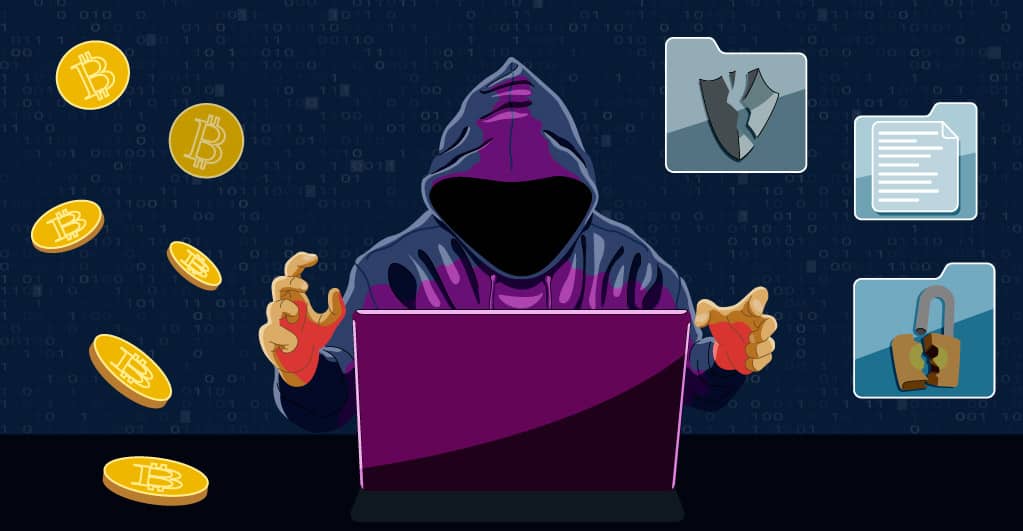 Why do Hackers Use Bitcoins?
An Introduction to Bitcoin
Bitcoin is the first cryptocurrency to have been released worldwide, with hundreds of others being subsequently launched to date. The coin was invented in 2008 by a person or a group of persons named Satoshi Nakamoto whose identity has still not been established. In 2009, Bitcoin was implemented as open-source software enabling the coin to be transacted on a peer-to-peer network that bypasses the need for intermediaries, financial institutions, and regulatory authorities. This is why many governments have banned the trade in Bitcoins fearing that without any central control, it can be used for illegal activities and money laundering. As the value of Bitcoin is boosting, several investors started trading on Bitcoin. If you are also planning to trade in Bitcoin, the Bitcoin Code is a crypto trading platform that uses AI and smart trading robots. To know more details on Bitcoin Code, you can check their reviews.
Unlike fiat currencies, Bitcoin is based on Blockchain, a public ledger that records all Bitcoin transactions and stores them in a file. Once a Bitcoin trade takes place, it is validated via the random network nodes that operate the Bitcoin software. The nodes confirm the transaction, copies it to a ledger, and broadcasts the addition to other nodes. At pre-set times, all transactions are accepted to a block, which is then added to the Blockchain. Since every move of a Bitcoin is broadcast on the Blockchain, it helps determine when a coin is spent.
Why Hackers use Bitcoin?
The nature of Bitcoin transactions guarantees anonymity. It is the primary reason hackers who want to be in the shadows prefer to deal in this crypto instead of traditional payment channels like fiat currency, credit and debit cards, or PayPal. When a Bitcoin transaction takes place, it is stored in a public ledger. Everybody on the Blockchain can see the transaction but cannot find out who initiated it. All that can be known is the wallet address, and that money has been converted to Bitcoin. Because of its decentralized nature, there is no need to inform the actual name or address of a person dealing in Bitcoin.
This secrecy makes Bitcoin, or any cryptocurrency for that matter, a favorite for hackers operating on the dark web and want their identities to be concealed. To prevent their movements from being traced, hackers take the Bitcoin route when they have to move their unlawful gains across thousands of transactions. They create multiple digital wallets for the movement of Bitcoins.
What are Ethical Hackers?
An ethical hacker is an expert in information security. Their job is to attempt to break into the computer systems of organizations with the owners' permission to check whether the IT infrastructure is susceptible to hacking. This is the area that the hackers seek to exploit, whereas ethical hackers work to plug the weaknesses in the networks, applications, or other computing resources. It includes checking for vulnerabilities via which hackers can get unauthorized access to the systems.
The skill sets, methods, and techniques used by both hackers and ethical hackers are almost the same. While hackers try to get data and information illegally, ethical hackers break in to check for soft spots to rectify them. Hackers are referred to as black hats, and ethical hackers as white hats. While hackers work for personal gain, ethical hackers work to protect an organization from them.
Why is it challenging to trace Bitcoin scams?
Since the time Bitcoin was launched in 2009, every transaction, billions of them, is recorded and stored in a decentralized and permanent public ledger on the Blockchain that cannot be altered. While the transactions can be viewed and analyzed by anybody, the source and the persons cannot be traced. What is done with Bitcoins can be known but not the identity of the owner. Linking Bitcoin scams and transactions to the malicious perpetrators is therefore very difficult. A scammer can move all the coins out from a wallet but tracing the money across the full Blockchain network is almost impossible.
How to prevent Bitcoin scams from hackers?
The only way to prevent Bitcoin scams from hackers is to take certain preventive measures. Beware of fake Bitcoin exchanges when trading in the crypto. Only be on reputed exchanges. Next is malware, which is a favorite technique of hackers to con people. Always double-check the Bitcoin address before sending the coin, as any transaction on the Blockchain cannot be reversed. Finally, avoid any phishing emails or websites.
Is Bitcoin only for fraud or gambling?
No, Bitcoin might not be a mainstream currency yet, but there are few areas where the coin has not made inroads. This crypto is now widely used to move funds across the planet because the transactions are fast with almost negligible fees when compared to traditional channels. There are Bitcoin ATMs, too, and many local neighborhood shops accept Bitcoins as a mode of payment.
Conclusion
While it is true that hackers prefer to use Bitcoins to move funds because of the secrecy of these transactions illegally, the coin is now widely used for mainstream transactions too. However, it is necessary to take the necessary precautions to avoid being a victim of scams.