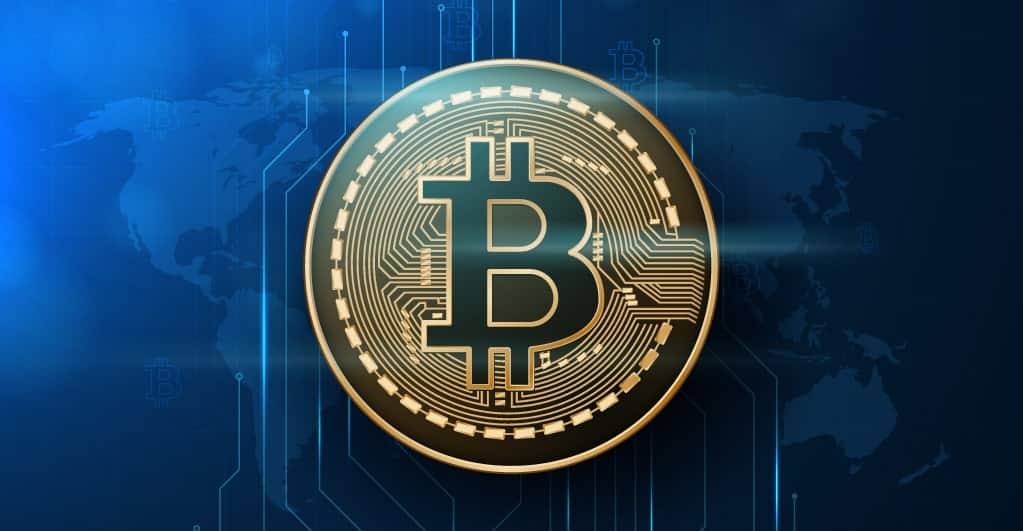 Does Bitcoin Back By Anything?
Overview
Bitcoin is backed by DLT (Distributed Ledger Technology), also known as the blockchain, which consists of the proof of every transaction that is carried out on the network. Bitcoin runs on a secure network that cannot be either influenced or affected by any authorities, government, individual, or any country. Bitcoin supply is limited, which makes it limited, like precious metals such as gold and silver. Generally, it is considered that Bitcoin has no store of value because it is not backed by any authorities, unlike fiat currencies that are supported by physical assets, while Bitcoin has a blockchain ledger. In this article, We'll find out if bitcoin is backed up by something.
How Are Regular Currencies Backed?
Fiat currencies are government-issued currencies that are not backed up by physical means, mainly the people's confidence backs it up. The modern paper currencies are known as fiat currencies, such as the Australian dollar, Euro, British Pounds, etc.
In the beginning, you can exchange gold for money; later on, fiat currencies were introduced by the government, which does not have any physical backing. These currencies operate on the people's trust. Confidence in fiat currencies is very important for any financial system to work, and it is affected by banks, politicians, and the government.
Fiat currencies are used as a payment mode for the goods and services that people accept; there was no substitute for fiat currencies until the digital currencies appeared.
The fiat currencies are not backed by any commodity, based on the people's trust. This implies that fiat currencies can be produced as much as possible without the need to worry about reserves, so long as the people's confidence is maintained.
Does Something Back Bitcoin?
Bitcoin has the edge over fiat currencies, and it has more advantageous features than fiat currencies. Experts say that Bitcoin is backed by something rather than just people's confidence. Bitcoin is one of the leading cryptocurrencies that runs on a highly secure network, and its security is incorruptible, unchangeable, and unbreakable. It is based on immutable algorithms present in its blockchain technology; it is considered as a fully-closed, self-checking system where the data entered and stored in the system cannot be altered. Simply put, the transactions are completely backed by immutable data with high security that cannot be tampered with. This backing is one reason why this cryptocurrency has not been hacked in its entire life history. As days pass by, the possibility of a security breach is steadily diminishing.
What's a Blockchain Ledger?
Bitcoin operates on a secure blockchain network, and its security is increasing day by day because of its technology. This secure network is called the blockchain ledger, where it independently operates without any human intervention.
The blockchain ledger is a closed and self-checking ledger. It is designed to operate independently, and it is not controlled by any government, individual, or country; the whole process is complicated.
The blockchain ledger contains blocks with encrypted information of the transactions that are carried out on a virtual network, which is considered as bitcoin's biggest strength and weakness. Even though it is highly secure, this virtual guarantee system could be a bit complicated for people to understand its concepts and build their confidence.
Bitcoin vs. Fiat
Bitcoin is considered as a decentralized open-source backed by blockchain technology which implies that anyone can use its technology. Miners take up mining for new bitcoins, and they verify the transactions; in contrast, fiat currencies are regulated and printed by central banks and governments.
Bitcoin supply is limited, but the government can print the fiat currencies in unlimited quantities. Bitcoin is more valuable than fiat currencies, which are similar to precious metals such as gold and silver.
Fiat currencies are highly stable. They are regulated by the government when compared to Bitcoin; this makes it easy to operate and is acceptable by the people, then going in for high-risk Bitcoins.
Bitcoin is still far from becoming a legitimate currency, as bitcoin does not have the level of confidence people have in fiat currencies. Even though Bitcoin has been in the market for more than a decade, it still needs to be adopted by more people.
Is It Worth Investing in Bitcoin?
Investing in bitcoins is considered a high-risk, and one needs to be very careful before proceeding with it. We all know that the price of cryptocurrencies is highly volatile that depends on market volatility; after seeing its value increasing in the past few months, it has given huge returns for its investors.
Bitcoin has a backing of a reliable blockchain ledger. Currently, Bitcoin has been tackling the problems that have arisen with the global financial system by offering solutions. When the confidence increases, more and more people are moving towards Bitcoin, hence its value will also increase.
Even though any physical entity does not back the fiat currencies, its confidence remains high with people; this is not the case with Bitcoin, people don't have enough confidence in Bitcoin because it does not have physical assets as its backup.
For the foreseeable future, we can say that fiat currencies will be the mainstream currency. We can see that people's confidence in Bitcoin can drive it further, as the crypto world is improving every day. When the demand for Bitcoin increases, its market value also increases.
Final Words
To summarise, even though critics say that Bitcoin has no store of value, its market capitalization suggests otherwise. You should remember that the pricing of Bitcoin tends to be more volatile when compared to stocks. In 2017, this cryptocurrency had gone up to $20,000 and fell by 82% a year later. Bitcoin is the most widely used decentralized virtual currency, but it is highly volatile too. Today, the current trading price of a Bitcoin is $58,328.60 with a market capitalization of $1,088,255,971,727. As 2021 started, the price of a Bitcoin is rapidly increasing & some experts have predicted that the value of Bitcoin may reach $100,000 soon. However, Bitcoin's price roller-coaster ride continues but by any chance, if you ever plan to invest in Bitcoin. In that case, Bitcoin Pro is a fully automated platform for crypto trading that uses an intelligent & unique trading algorithm that scans the crypto market. To know more about this, you can check the Bitcoin Pro Reviews. Bitcoin has a utility value, as several merchants have now started to accept Bitcoin as a form of payment for their goods and services. Ever since the value has increased, we can say that Bitcoin is reaching new heights by making other currencies next to nothing.