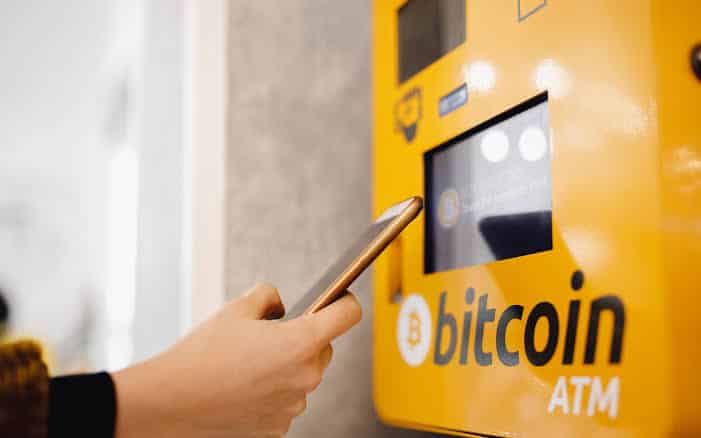 Venezuela's Largest Retail Chain Traki Opens Its First Bitcoin ATM
Venezuela's largest retail chain Traki has announced that its subsidiary CriptoTraki which explores ways of integrating cryptocurrency with its operations, has installed a bitcoin ATM at one of its retail stores.
It is set up in a Traki store in El Recreo mall in the capital Caracas. It became operational on this Friday. It currently only supports bitcoin and DASH. Customers can buy these cryptocurrencies with US dollars, but they will not be able to exchange them for fiat currency. Though the company is working on technology to making it available on the ATM as well as allow usage of both US dollars and the euro for purchase of bitcoin and DASH.
CriptoTraki collaborated with cryptocurrency exchange VEINTE (Venezolana de Intercambios) to set up this ATM.
The ATM will not allow Venezuela's currency, bolivars. That may have something to do with the fact that the US has imposed sanctions on Venezuela, and avoiding dealing with bolivars will help to avoid them altogether. After all, Venezuela resorted to dealing in cryptocurrency to escape the pain of sanctions in the first place. It makes no sense to infect the new regime with the ailments of the old.
Amid a plunging economy, the value of Venezuela's currency, the bolivar has also dropped sharply. The government itself is urging businesses and common people to use cryptocurrencies for daily transactions to escape the huge cost of transacting in bolivars. It has even launched its cryptocurrency for the purpose. Businesses like Traki seem to have taken their cue from the government and have been trying to conduct business in cryptocurrency.
Traki has long been a pioneer in championing cryptocurrency usage for retail. Earlier this year, Traki had added cryptocurrency PoS (Point of Sale) devices to its 49 stores across Venezuela.
Venezuela's first cryptocurrency ATM was installed in the town of San Antonio Del Táchira on the border with Colombia in September this year.
In terms of several cryptocurrency ATMs, Colombia is the clear leader in South America with 56 ATMs installed, the Dominican Republic is second with 13, and Panama is third with 12 ATMs.
Cryptocurrency ATM penetration is bound to grow as in September of this year P2P marketplace Paxful announced it has teamed up with CoinLogiq to install 20 more in Colombia and 25 in Peru.
Thus, as more cryptocurrency ATMs are installed, more and more people in South America will be able to carry out transactions in digital money. It will surely increase the cryptocurrency adoption. To buy cryptocurrency like Bitcoin, you need to choose the trading platform carefully. Bitcoin Era is one of the safest platforms to buy or trade-in cryptocurrency.