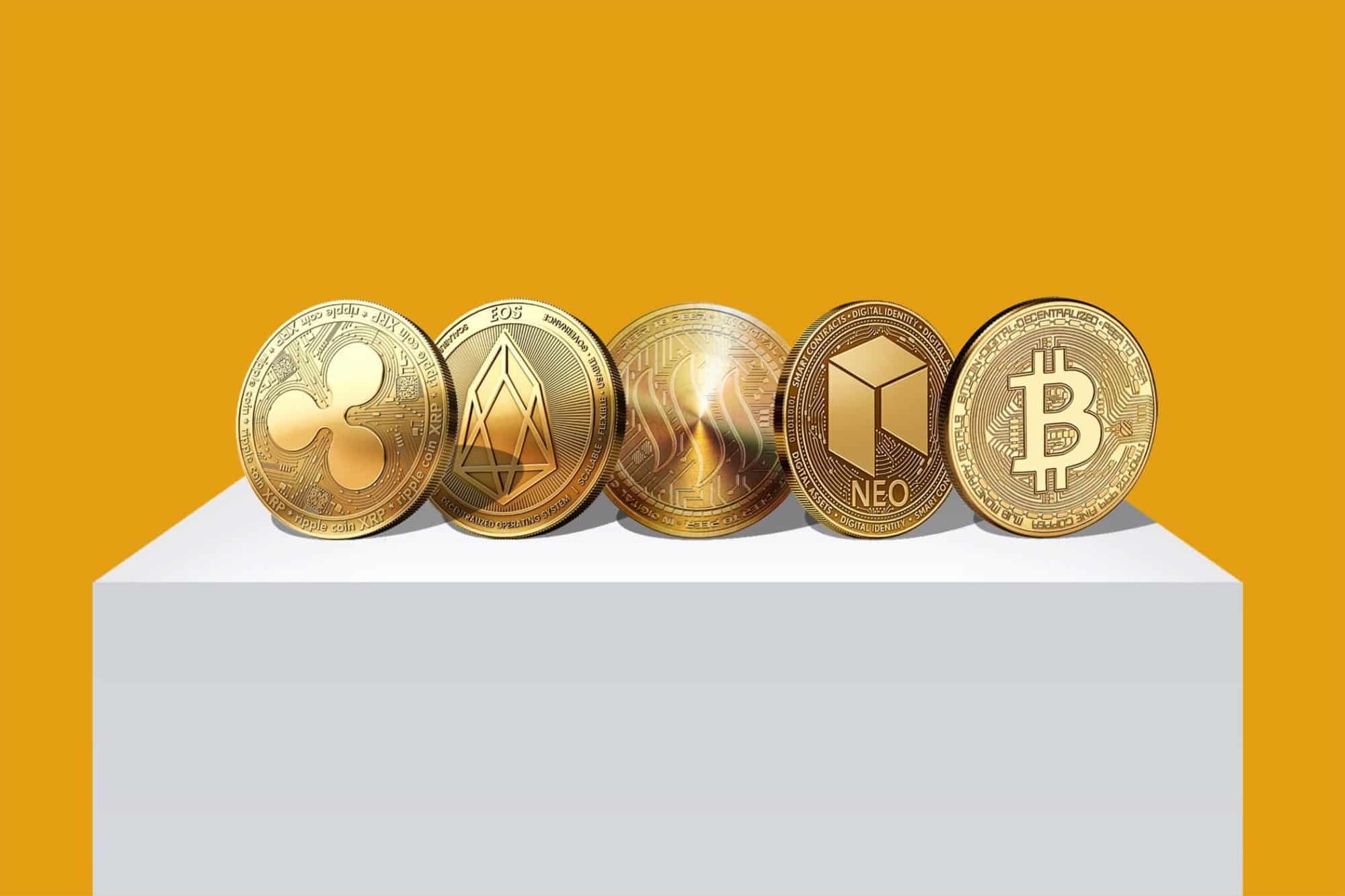 Top 5 Cryptocurrency Status in 2018 and Predictions for 2019
1) Bitcoin
Loss: $162.4 billion in 2018
It is the world's first cryptocurrency which celebrated its 10th anniversary on 3rd January.
It lost more than the current market cap of the whole cryptocurrency market ($131 billion) in 2018.
Predictions:
It is still the most popular cryptocurrency in 2019. A cryptocurrency portfolio manager by the name of Jeet Singh stated at World Economic Forum in Davos and added that Bitcoin would reach as high as $ 50,000 this year. If indeed that happens, the current price of Bitcoin being around just $ 10,000 that would be a fivefold increase once again.
2) XRP (Ripple)
Loss: $77.6 billion in 2018
Ripple's XRP by Ripple ranked second in 2018. Its market capital tanked to about $15 billion on December 29 from $92 billion on January 1.
It managed to hold second place in ranking in 2019 and left behind Ethereum.
Predictions:
Ripple is consistently adding new clients. Many financial institutions are using Ripple protocol for money transfer.
Based on these factors, cryptocurrency experts from sources like fxstreet, express.co.uk, investingpr believe that XRP can triple its value by the end of the year.
3) Ethereum
Loss: $60 billion in 2018
ETH or Ethereum hit the year with a market cap over $74 billion. It reached a high of $135 billion in January.
However, its value was reduced slightly over $14 billion at the end of December because of the market-wide slump.
Predictions:
Ethereum is not going to fade away in 2019 as developed by a trustworthy team of developers. It provides decentralized processing power as well as bandwidth.
Therefore Ethereum is much different as compared to the other tokens which are just a token for investment. The value of Ethereum would increase in the future.
By the end of next year that is 2019, it is expected that Ethereum would be somewhere around $ 500.
4) Bitcoin Cash
Loss: $38 billion in 2018
Bitcoin that has been launched in 2017, degraded to 92 percent of its market cap in 2018. It hit the year with $41 but reached $3 billion at the year-end.
Predictions:
Roger Ver said, "I am very bullish on Bitcoin Cash, just like I was when I was the very first investor of Bitcoin in 2011."
He also predicts that Bitcoin will be two times more valuable in a year in the coming year. The five-year forecast of Bitcoin cash price is around $ 10,000.
Currently, it is very volatile as it is playing second fiddle to Bitcoin.
5) Cardano
Loss: $17.8 billion
Cardano, the 11th largest cryptocurrency, started in last year, has gone through major loss among major cryptocurrencies.
It was evaluated of $19 billion at 2018 January and further valued to $29. However, it is valued $1 billion at the end of the year.
Predictions:
A partnership is on the way between Cardano and Metaps Plus. By the time the partnership starts, the price of Cardano will spike.
Metaps Plus is one of the largest mobile companies in South Korea and entering into a partnership with it will help Cardano build a reputation in the country. This will also lead to an increase in the use of the ADA coin.
With these factors and more combined, Cardano believers believe that a break in price in on the way and the coin might sell as high as $10 next year.