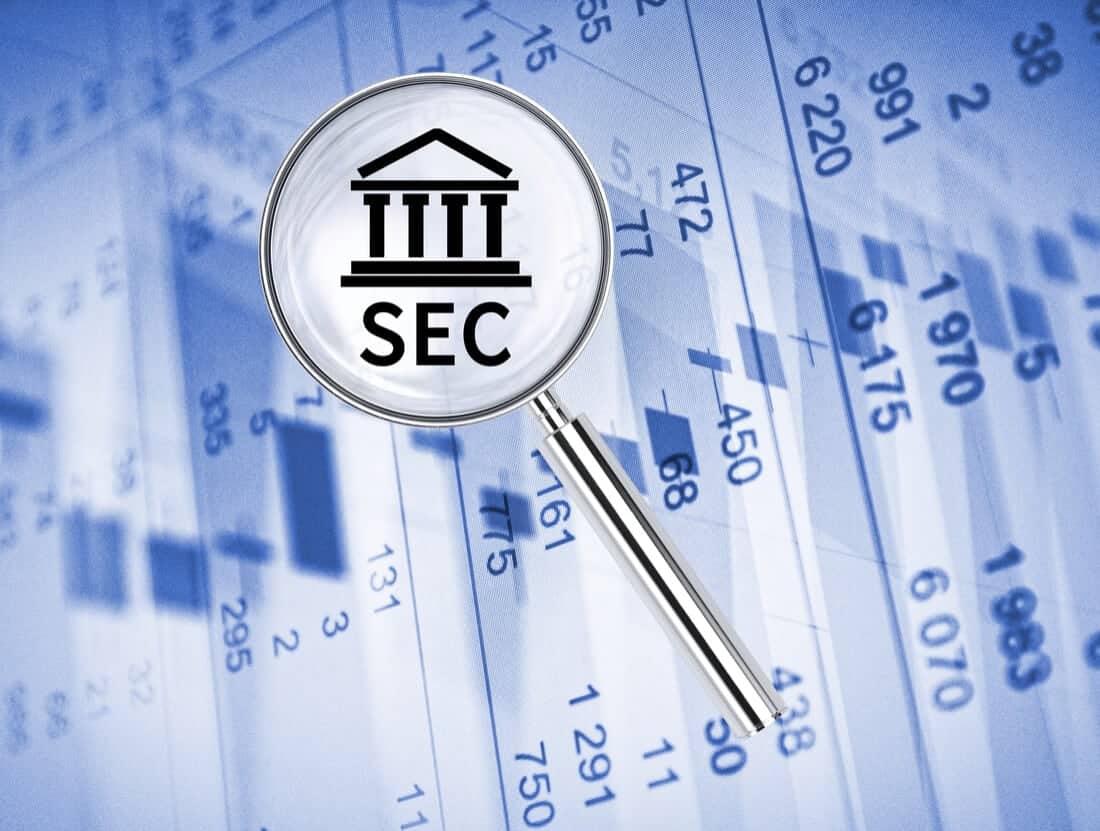 SEC Postpones VanEck Bitcoin ETF Decision to February 27, 2019
The Securities and Exchange Commission's (SEC) decision on VanEck's bitcoin exchange-traded fund (ETF) or ETF application has been put on hold by the regulator until February 27, 2019. This step was made taking into account two considerations. One was because of the year-ending in a few weeks and another due to the bearish crypto market.
The SEC stated yesterday that it would be suitable to give more time to come to a conclusion over the suggested change in the rule. Though a few hours ago, Gabor Gurbacs who is VanEck's director of digital assets was sure that the SEC would approve the firm's Bitcoin ETF application and that would happen very soon.
Speaking to Cheddar, Gurbacs said that he surely is aware that America needs a Bitcoin ETF. He added that he was confident that they had complied with all the necessary price, custody, market structure hindrances and safekeeping. Thus, he was positive about the approval though with some caution.
Meanwhile, this is not the first time that the SEC has postponed its decision-making on the ETF by VanEck SolidX Bitcoin Trust not to forget that the SEC is rigid as well. Nine Bitcoin ETFs were not approved by them considering the fact that the applicants failed to prove as to how they could stop market fraud. The SEC had previously withheld applications from the Winklevoss twins, but that doesn't prevent them from still being hopeful about the approval.
Market analysts have different views as to whether it is great to have a Bitcoin ETF. Larry Fink, who is the CEO of BlackRock, has accepted cryptocurrencies, but would not start Bitcoin ETF before these coins become legal. He voiced his opinion that the coins have to have some kind of government support. Fink showed his concern over the possible manipulations and frauds largely because the crypto market is still not regulated by the government. He said that before that is done, he would not launch cryptocurrency ETF.
While the decision is pending on the approval of ETF, VanEck is all set to launch bitcoin futures in assistance with Nasdaq in the first quarter of 2019. Gabor Gurbacs said that they would start Bitcoin derivatives at the beginning of 2019.
Nasdaq is making it sure that it completes all its formalities regarding its regulatory issues. In the same way, VanEck had put in some extra effort along with Commodity Futures Trading Commission (CFTC) to bring market transparency. The approval from the CFTC is awaited, and till now only two crypto future products has been accepted.