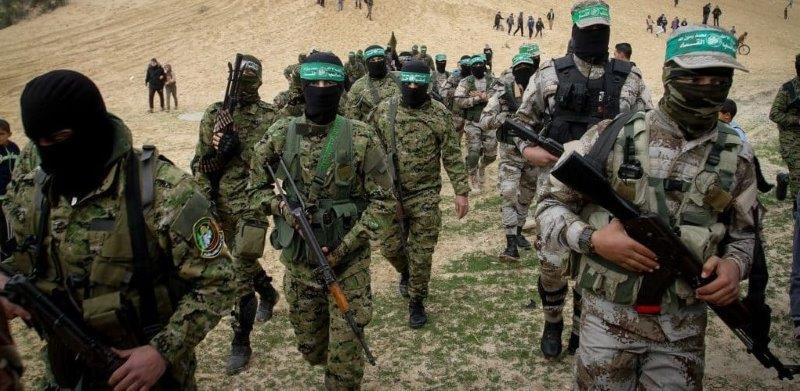 Palestinian Militant Group Calls for Donations in Bitcoin
The world's biggest digital currency, Bitcoin, drew flak after the Palestinian Militant Group, Hamas called for donations in Bitcoin. With Israel and Egypt controlling the territory's main access points, Hamas has been struggling for funding. Moreover, the United States and the European Union have labeled Hamas as a terrorist group, putting a curb on donations and funding. Abu Obeida, the group's spokesman requested supporters to support them through Bitcoin as lately, Hamas has been facing financial difficulties because of mounting international restrictions on funding. He said he will provide further details as to how supporters can go about funding Hamas.
In an Instagram post, Abu Obedia said "the Zionist enemy fights the Palestinian resistance by trying to cut aid to the resistance by all means, but lovers of resistance around the world fight these Zionist attempts and seek all possible means to aid the resistance."
Meanwhile, Israel continues to accuse Hamas of using donations and international aid for upgrading and buying weapons arsenal and building tunnels.
With Hamas calling for donations in Bitcoin, cryptocurrency critics have once again denounced digital currency as a 'dark web', which according to RAND corporation, a think tank, is often used to purchase illegal goods online like drugs and weapons. Analyst Antonia Ward says that terrorists have used the cryptocurrency to replace the traditional method of 'hawala', in which terrorist organizations have used a physical and local broker to transfer money between locations. She said "In January 2017, Islamist militants allegedly used Bitcoin to finance operations. The Mujahideen Shura Council, a US-designated terrorist organization in the Gaza Strip, launched a Bitcoin funding campaign." Ward said ISIS has also used Bitcoin which was evident through its posting and advertisement on the 'dark web' with its Bitcoin address.
A cybersecurity expert said on Forbes that terrorist groups easily get away with cryptocurrencies, reason being that data is not directly linked to names, physical addresses or other identifying information. "This makes digital currencies anonymous and complicates efforts by law enforcement agencies to identify individual transactions and link them to users."
Ward says the intersection of the 'dark web' and Bitcoin, popularized by organized crime pose as the most significant threat. However, this remains anecdotal.