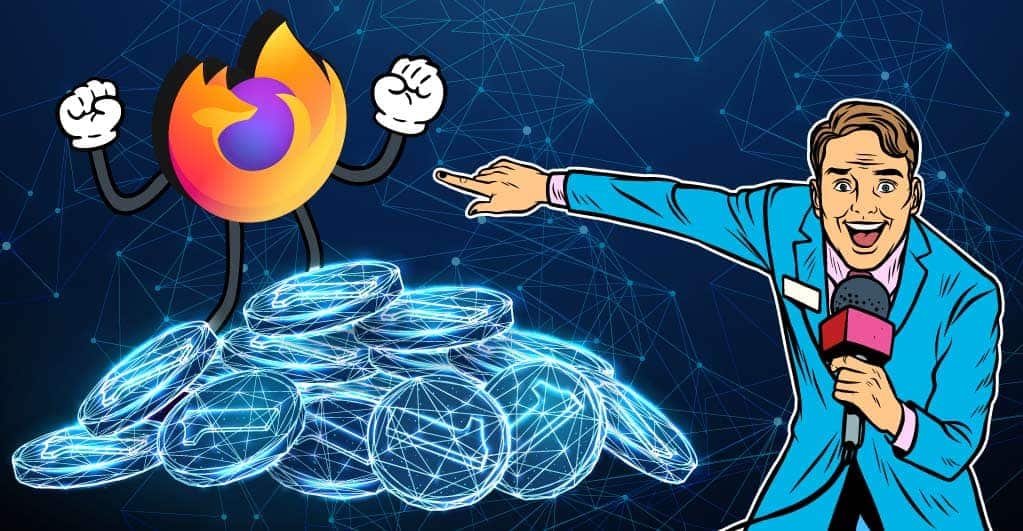 Mozilla Firefox Gets Savaged by Dogecoin Creator for Canceling Crypto Donations
Recently, Mozilla, the NPO behind the internet browser Firefox, has put a pause to crypto donations that the browser has been receiving since 2014, citing the unsatisfactory ecological impacts of cryptocurrencies. However, the replies soon started coming in from several prominent personalities, including Billy Marcus, creator of the Dogecoin. Marcus stated that Mozilla had succumbed to the unsubstantiated claims of an "ignorant and reactionary mob" who are bothered by the phenomenal growth of cryptocurrencies.
This answer came in from Marcus after Zawinsky from Mozilla unjustly compared the incorporation of Dogecoin to being complicit in a fraudulent scheme. Moreover, there were also allusions to how the existing financial infrastructures and the paper money contribute to the carbon footprints left on earth. These refutations claimed that Mozilla's attitude towards cryptocurrencies adds fuel to an existing cancel culture that has been trying to discredit these recent virtual currencies for years now.
This verbal assault from Zawinsky attracted other replies as well. Ari Paul from BlockTower Capital buttressed the other replies by saying cryptocurrencies have made commendable contributions to green energy production. The results are already significant compared to other traditional modes towards the same cause. Despite appreciating the firm for taking a solid stance, he also urged Mozilla to take some time to study the matter prior to publicizing it. However, Zawinsky seemed not to back away from his stance and stated that he is proud to have had a part in drifting the firm away from the 'terrible' decision to incorporate cryptocurrencies.
Yet, the later tweet claimed that Mozilla keeps the debate open for now as it is a decision that would drastically impact a customer base of 220 million. It must also be noted that other browsers like Brave have been supportive of cryptocurrencies as a way to augment the privacy of their products. Apart from all these, if you want to get more details on Dogecoin & its value, visit Dogecoin price prediction.
Dogecoin has seen a surge in recent months due to celebrity support, primarily from Tesla CEO Elon Musk, who has tweeted about the currency on multiple occasions. He has called the cryptocurrency the "future currency of Earth."According to this Dogecoin future price prediction, DOGE will dominate this year.