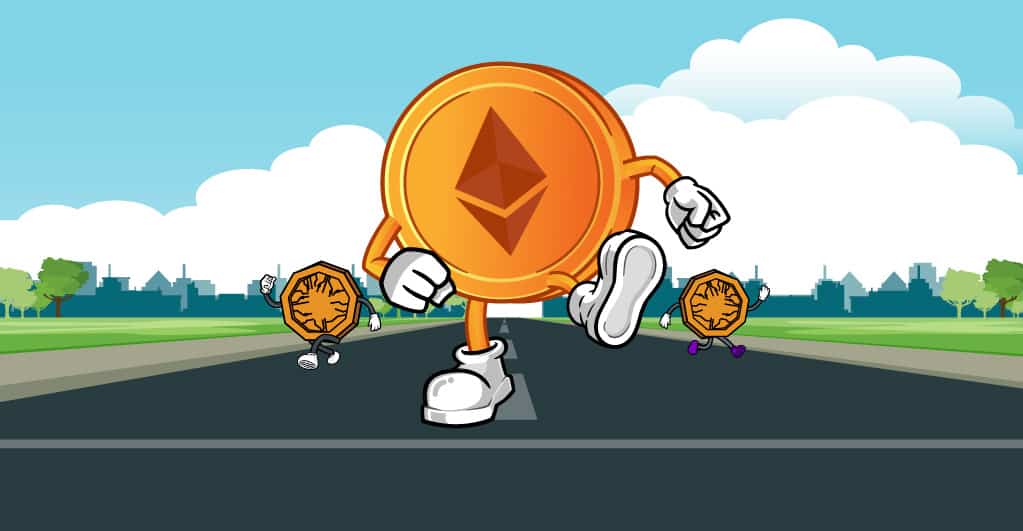 Coinbase Analysts See Ethereum Leading as Smart Contract Blockchain
Ethereum's popularity and use-cases are world-renowned, as once again proved by Coinbase analysts. The US-based exchange recently talked about how Ethereum could dominate the smart contract blockchain market. The analysts even stated that the only viable ETH killer might be Ethereum 2.0.
Read this Ethereum price prediction to learn whether ETH will have an impact in 2022. Ethereum holds major market prominence as the second largest blockchain by market cap. Besides blockchain, Ethereum is also bonding well with the growing DeFi and NFT markets.
That is why despite its high transaction cost and many platforms undercutting the venture with low charges, Ethereum is still the primary choice for most crypto users. The past year witnessed several ventures rising beyond expectations, such as the Binance Smart Chain, Cardano, and Solana.
However, even with their growing value proposition and lower prices, experts at Coinbase believe Ethereum to be the better contender for market domination. The reason behind such faith is simple – Ethereum 2.0 brings new use-cases and perks to the renowned network.
The companion system works alongside the primary blockchain to speed transactions while maintaining low fees. The two virtues alone are enough to put Ethereum miles above the competition. However, the network is planning to go all out with functionalities, such as sharding and proof-of-stake mechanism.
Such modifications will undoubtedly boost Ethereum's scalability, especially for dApps or decentralized apps. According to Coinbase Institutional, multiple chains could exist within one crypto space in the near future. However, it will be Ethereum that will lead the pack.
The addition of Layer 2 scaling solutions with new updates like the Beacon Chain could restrict progress for Layer 1s in their current position. That is why Ethereum could be traders' first choice in the long run.