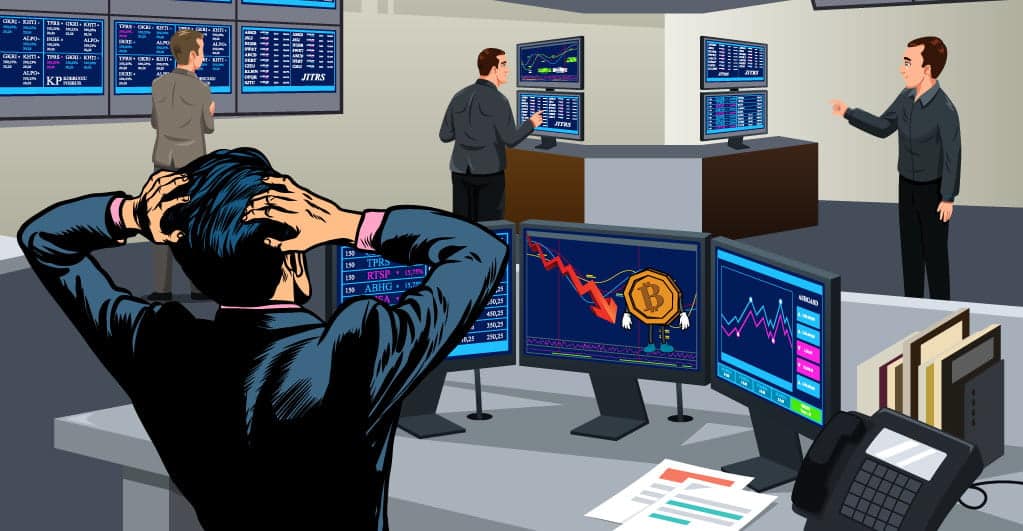 Mike Novogratz Calls Bitcoin Price "Bottom" After Crypto Crash
It is difficult to find the ray of hope when everything is getting shattered. Cryptocurrency seems to be on the verge of breaking a large number of hopes.
The overall market is down to $1 trillion. It achieved its last peak in November 2021. There is not a single digital currency that is gaining large numbers. Bitcoin is leading the trend with a value of around $40,000.
Mike Novogratz, the Chief Executive of Galaxy Digital & a Crypto billionaire, believes that this is the lowest that it will fall.
Words Of A Billionaire
If the words of a Wall Street veteran are to be believed, then the current lowest position in Cryptocurrency is a final mark. One can only expect it to bounce back from there.
Bitcoin is currently valued at $40,680, with a drop of 2%. Other Cryptocurrencies like Ethereum, BNB, and XRP, to name a few, have experienced a fall in double-digit percentage. At this moment, it is a bit difficult to rely on the words of Mike Novogratz.
He has justified his stance by quoting that there is a rising institutional demand in the market. Many big institutions that were earlier hesitant to get into the Crypto market are now seeing the lowest point as an opportunity to buy a large number of units.
Even though Bitcoin has fallen in recent times, one cannot deny the fact that it has also surged by almost 400% in the past two years. Smaller digital tokens have also increased in reasonable amounts. Their market value is lower but the fact that they exist intending to compete with Bitcoin depicts a healthy personality.
A drop in the market is temporary. It is often seen as a manner in which the market offers some space for a price correction. Cryptocurrency is expected to rise from its current position according to these Bitcoin projections.
The words of Mike Novogratz become stronger with Bitcoin rising to $42,000 in the market. A similar rise has been registered in the case of ETH, BNB, and XRP.
Many traders are eyeing the final judgment of the Federal Reserve. It is expected to increase the rate of interest.
However, Mike Novogratz has said that the traders are in a liquidity bubble. The market is functioning under the philosophy that the Federal Reserve is going to keep the rates low. If it decides to increase, then it would do so gradually over the next two years at the rate of 2%.
The early days of 2022 have been dicey. That is also how Cryptocurrency really works due to its high volatility. Going by the words of Mike Novogratz, a rise can definitely be expected due to many financial factors.
A warning against inflation has also been stated by Mike Novogratz. He has said that the Federal Reserve must keep inflation under control. In case it fails to act on the increase in inflation, then not just the Crypto market but the entire economy will experience pain.