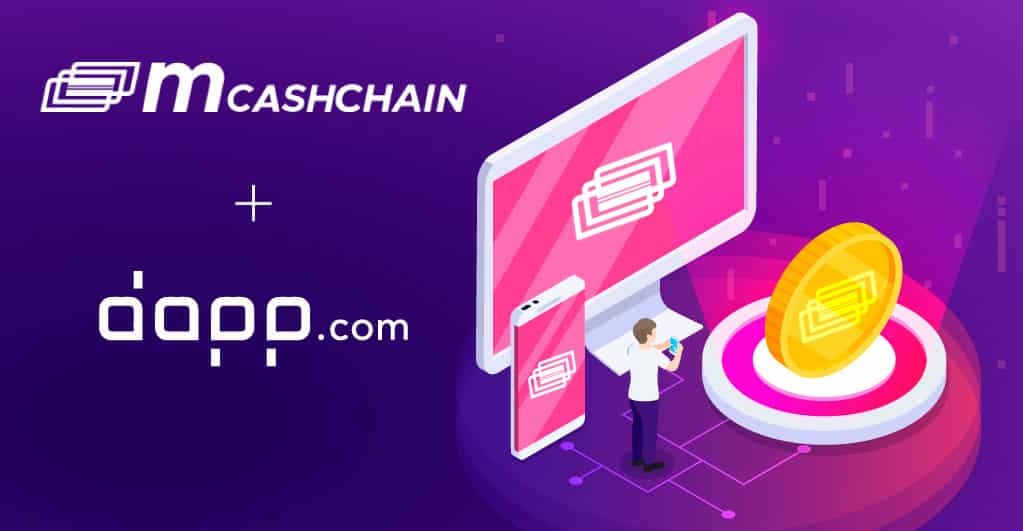 McashChain Officially Listed as 17th Blockchain in Dapp.com
Dapp.com is a trusted cross-chain platform where you can search and use dapps. You can discover and analyze 1000s of ranked dapps with ease over Dapp.com.
On 19th August, Dapp.com shared a Tweet announcing McashChain's listing as its seventeenth blockchain. By doing this, Dapp.com has made a tremendous growth to its existing ecosystem and achieved decentralization in reality. With this collaboration, the self-submit of dapps created on McashChain on Dapp.com is encouraged, which can benefit from various tools and the active community.
Now, the users will be able to access 14 ecosystem products including Unidex, McashPay, etc. on the Mcashchain ecosystem. In the near future, to take the ecosystem on the next level, an additional integration between Mcashchain and Dapp.com is on the cards.
Talking about McashChain, it is a secure, social, transparent, extremely scalable, and decentralized e-Payment platform that aims to accelerate a frictionless digital economy. With 13,200+ holders with around 550 million $MCASH (worth $1.8 million) staked, McashChain is the winner of second community blockchain listing votes. It comes with lighting speed and zero fees. It is a part of a large and dynamic ecosystem with McashBank.com DeFi hub, which covers UniDex (a cross-chain decentralized exchange), Vinex.Network (centralized exchange by Nomics), McashPay payment gateway (POS for offline transactions), Midas protocol (a universal crypto wallet), and TrueVND (cryptocurrency supported by the Vietnam dong).
Till now, McashChain has over 20+ projects issued tokens using the blockchain, NFTs as well. With over 30+ partners, Mcashchain holds a record of around 3 million transactions with a burn amount of 8.5 million MCASH in over 20 countries globally.
To celebrate the milestone of listing Mcash as 17th blockchain on the Dapp.com ecosystem and its winning of the second community Blockchain listing vote, Dapp.com has also announced an MCASH Quiz Campaign from 20th August to 21st August. Five winners per day will be announced with prize money of $10 worth of the token. All the quiz-related information will be released on Dapp's twitter account. Visit the official website of Dapp.com to find out more