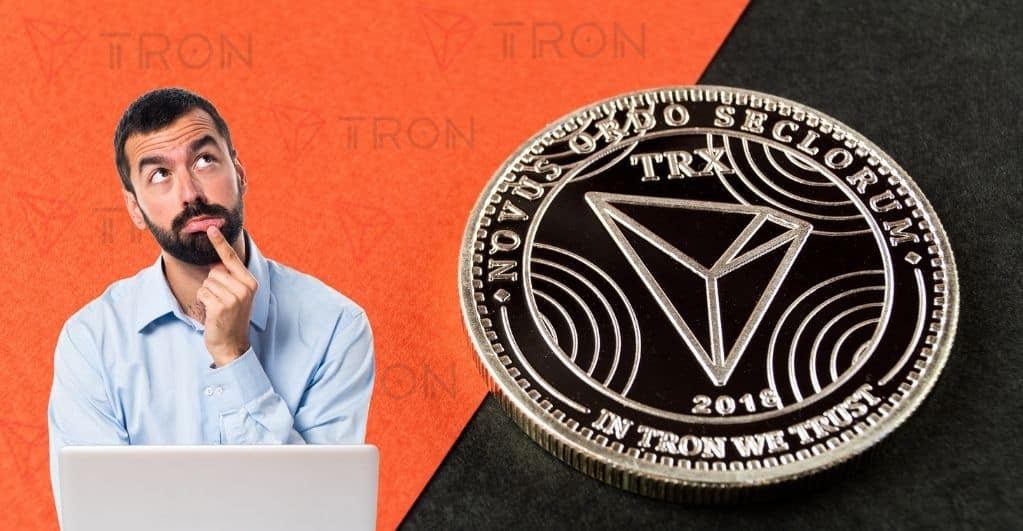 Is TRON Worth the Investment?
As the demand for dApps continues to grow, decentralized blockchain networks like TRON are also likely to grow in value. Often compared with Ethereum, TRON is a platform used for creating dApps. However, unlike Ethereum, TRON is widely used for sharing media content. The objective of the TRON blockchain network is the elimination of intermediaries for content sharing..
What is TRON?
Simply put, TRON is a content-sharing decentralized platform, which uses P2P (peer-to-peer) and blockchain technology. The TRON ecosystem enables content creators to share their content with other people. The content creator is not only in complete control of their content but is also compensated directly for the shared content.
Unlike the traditional social media platforms, TRON enables the interaction between the content producers and viewers where the viewers and advertisers can directly pay the content owners. Thus, eliminating the need for third-party intermediary platforms.
The TRON network uses its cryptocurrency token, TRONix or TRX, which can be exchanged for other cryptos like Bitcoin. However, presently, these tokens cannot be purchased with fiat currency. Some of the TRON network's major benefits include reduced costs for viewing content and direct payments for the content creators.
A Brief History of TRON
TRON was launched by Justin Sun in 2017. Initially, the TRON ecosystem used ERC20-based TRX tokens. However, in 2018, TRON launched their own TRX tokens. Since then, TRON has enabled decentralized data sharing, meaning a central authority does not control the TRON network's data.
TRON was primarily created to reward content creators where they receive most of the money generated by their content. Social media platforms like Facebook, YouTube, among others, receive a major chunk of the profits generated by the content creator's data. These sites provide a very small cut of the media-generated income to the creators. In other words, these platforms serve as intermediaries between the content viewers and creators.
How does TRON Work?
As stated earlier, TRON is a content-sharing platform that connects content viewers and content producers. TRONix or TRX is TRON's native cryptocurrency used for viewing content, while the content creators are also paid in TRX. These crypto coins can be exchanged with other cryptocurrencies like Bitcoin, Ethereum, to name a few. Users can also use the TRX tokens for paying for TRON's blockchain services.
Apart from being used on the network for viewing content, creating dApps, and interacting with decentralized applications, one can also use TRX for speculative investments and TRX trading. TRON Power is yet another reward given to the platform users, which enables them to vote over the TRON network's decisions.
How to Buy TRON?
TRON cannot be purchased using fiat currencies. Nevertheless, some of the cryptocurrencies enable users to exchange other cryptocurrencies for TRX. Binance and Liqui are examples of crypto exchanges that support TRX. To buy TRON or TRX, one must first buy cryptocurrencies like Ether (ETH), Bitcoin (BTC), etc., using fiat currencies. They can then exchange these tokens for TRX on exchanges offering the TRX currency.
Although TRON's token TRX cannot be purchased using traditional currency, The TRON coin has garnered popularity as a reliable platform for developing dApps. Some of the well-known celebrities also support TRON due to its seemingly low cost and faster transactions.
Why Are Celebrities Exclusively Endorsing TRON?
Celebrities like Lindsay Lohan, Kendra Lust, Amanda Cerny, Lil Yatchy are exclusively supporting TRON. Singer Ne-Yo and rapper Lil Yatchy also tweeted, stating that their cryptocurrency holdings include TRX and other currencies supported by TRON.
Lindsay Lohan and Kendra Lust consider TRX faster with a zero-fee compared to other dApps creating platforms. TRON is considered a direct competitor to Ethereum, the second-most popular cryptocurrency next to Bitcoin.
Is TRON a Good Investment in 2021?
TRON is considered to be one of the top 20 cryptocurrencies. P2P, decentralized content sharing, is the main application of TRON. However, over the years, it has evolved as a reliable platform for creating dApps.
According to the TRON forecast and with the rising popularity of dApps, TRX will likely rise in its value very soon. Thus, TRX is an ideal investment asset for portfolio diversification and speculative investments.
Conclusion
TRON eliminates the need for intermediary platforms for media sharing. It also aids in developing dApps, indicating that its value will likely rise in the coming years.