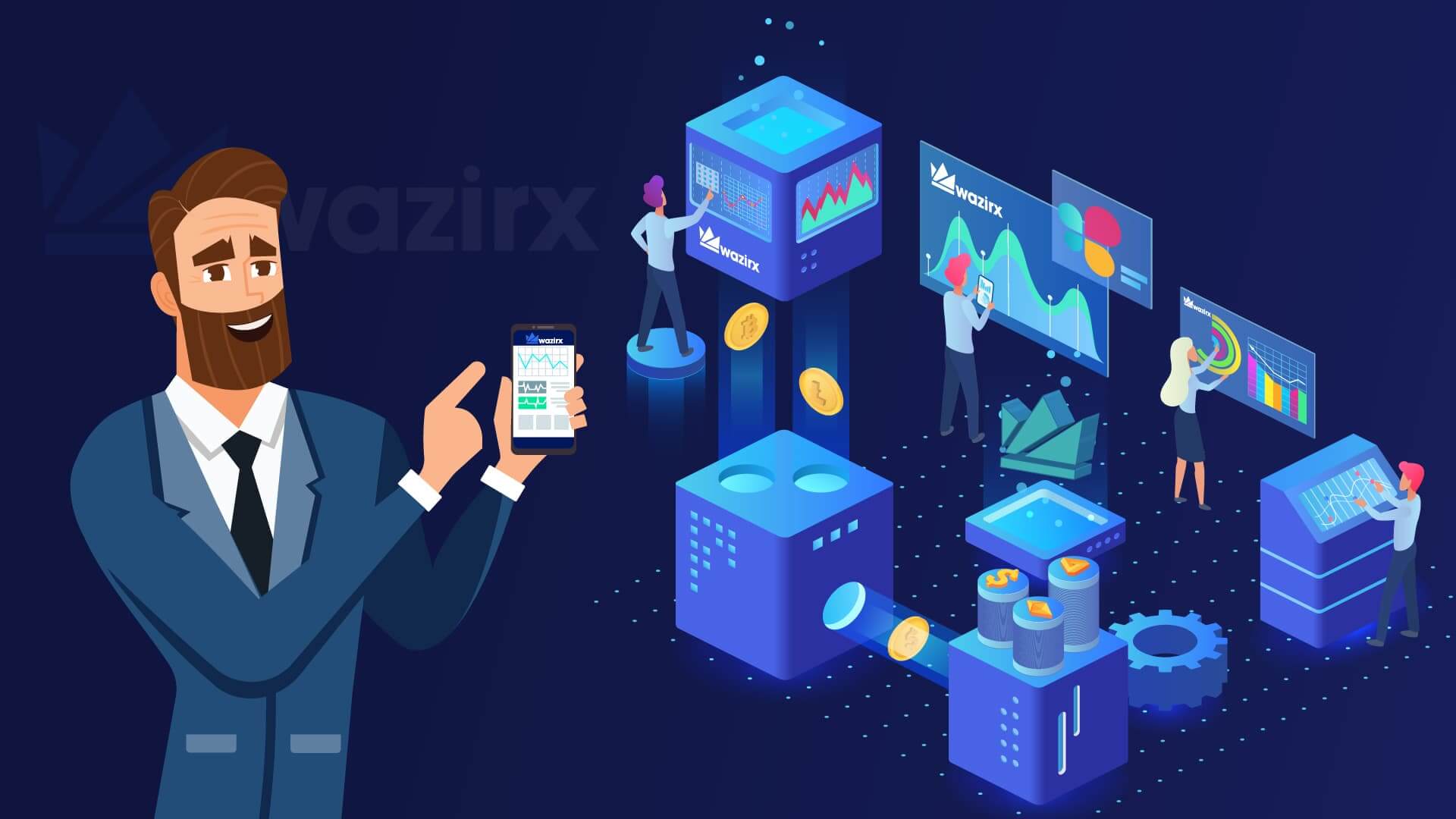 Features of WazirX You Should Know About
WazirX is a blockchain-based cryptocurrency exchange headquartered in India. In March 2018, crypto enthusiasts Nischal Shetty, Siddharth Menon, and Sameer Mhatre created WazirX.
The exchange allows both beginner and experienced traders to trade cryptos in and away from India. Not only has WazirX attracted crypto investors, but it also got international recognition after being acquired by Binance.
The platform's popularity lies in its low trading fees, native token WRX, escrow wallet, and superior scalability. In this WazirX Reviews, we will illustrate the many unique features of the exchange.
WazirX Features You Need To Know
WazirX exhibits all the basic features of a typical crypto exchange but with a pinch of innovation. The crypto exchange has amassed tremendous growth in a relatively short time.
Range Of Cryptocurrency
In addition to WRX tokens, the platform lists hundreds of cryptos like Bitcoin, Ethereum, Litecoin, Ripple and supports dozens of trading pairs such as USDT, BTC, INR. You can trade in over 70+ cryptocurrencies paired with USDT. USDT is a Tether USD currency that is 1:1 backed by US dollars. Investors and traders can monitor the real-time price, bidding information, order book, and trading volume for different virtual currencies.
Speedy Transactions
The exchange infrastructure is capable of handling millions of transactions in a few seconds to meet the surging trading volume. Traders will have a seamless trading experience at ultra-fast, industry-standard transaction speed. Deposits and withdrawals at WazirX are instant and low-cost.
Access To Advanced Trading Tools
Trading at WazirX has been made convenient by advanced trading tools that traders can use to their advantage. In addition to buying and selling cryptos, users can set trading prices and activate the stop-loss order feature to avoid unexpected losses. With top exchanges they can also track the current and previous orders for smart trading.
Advanced charting tools like TradingView helps traders analyze price trends using navigational price charts, graphs, and indicators and view the order book from any device.
Rapid Know-Your-Customer (KYC) Verification
WazirX has a flexible KYC process for account registration. Investors can bypass the verification process only for deposits, while KYC becomes a must to make withdrawals and for peer-to-peer (P2P) trade. For successful KYC verification, users need to:
Enter personal information like date of birth and residential address
Provide financial documents like PAN card details
Upload identity proofs like the photograph, driving license, and passport
The partially automated document verification process could take up to 24-48 hours to complete.
Peer-To-Peer (P2P) Crypto Trading With Zero Trading Fees
The P2P crypto trading system from WazirX lets traders buy cryptos directly from other users. The auto-trade marketplace matches the buy order with the sell order, while WazirX acts as an escrow account during the transaction.
The trade is finalized with the buyer transferring the money to the seller and the seller confirming the payment.
Accessible Across Platforms
Users can access WazirX through its website that is optimized for the Windows, Mac, and mobile phone operating systems. The WazirX app is available on iOS and Android devices.
Available In Almost Every Country
WazirX aims to expand beyond the Indian crypto market. Therefore, it allows users from across the globe, barring a few countries, to join the platform and trade.
WazirX Fees
WazirX charges a rather minimal trading and withdrawal fees from its users. While trading fees are subject to the limit, conditional, and market order types, withdrawal fees vary with the crypto type and the order amount. The trading fees for various cryptocurrency pairs are as follows:
Spot Market – 0.2%
P2P Market – 0%
Smart Token Fund (STF) Market – 25%
Withdrawal fees are the industry average for the relevant cryptocurrency.
Final Thoughts
WazirX is a trading platform with impressive features and efficient P2P transaction capability. WazirX is accessible to both new crypto investors and professional traders. WazirX has the advantage of being the lone crypto exchange that stood the ban of RBI when other exchanges like Zeebpay and Unocoin closed their shutter. WazirX crypto exchange helps you diversify your investment portfolio. Crypto enthusiasts in India should open a WazirX account and definitely give it a try.