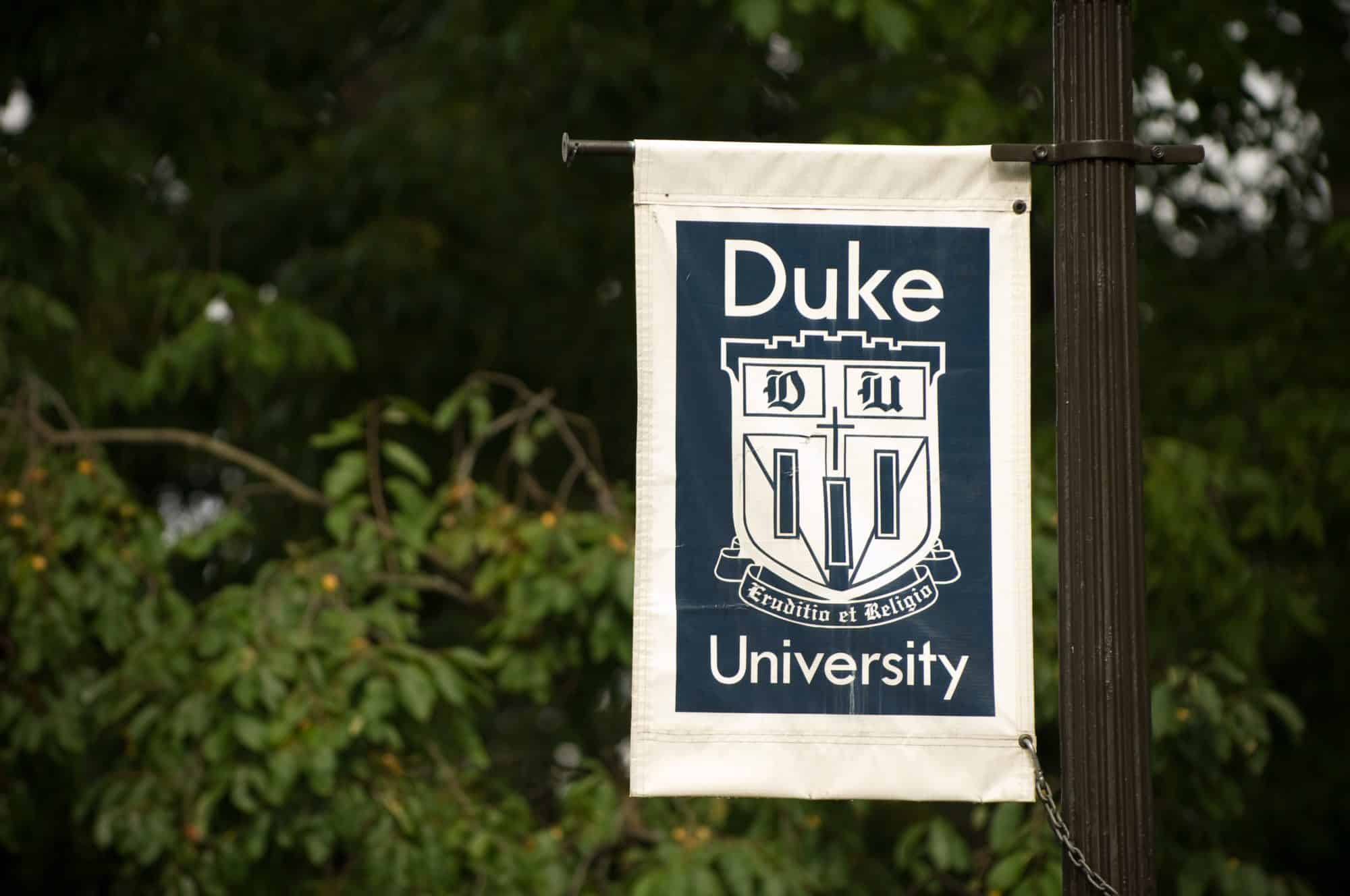 Duke University to Partner with Blockchain Start-up Citizens Reserve for Blockchain Lab, Education Program
Blockchain technology has grown to be one of the most sought after technologies in the world. Almost every country is working to develop a domestic blockchain, either by governments or private corporations.
The employment opportunities for blockchain experts are immense. Several giant corporations have entered the blockchain space, including IBM, JPMorgan, VISA Inc., Facebook, HSBC, and Microsoft. In fact, there is currently a shortage of skilled manpower in this sector, as it a relatively new platform.
Realizing the growth potential, the Duke University based in North Carolina will be collaborating with blockchain start-up Citizen Reserve, to build an educational program, in a bid to develop an interest for blockchain technology in students. Citizen Reserve is a start-up created to provide blockchain based solutions to businesses and is being run by former employees of Deloitte Blockchain.
While addressing journalists on Friday, representatives of the company stated that they would be setting up an incubation lab on the Duke University's campus, to let students work on real blockchain based projects, and host events focused on the blockchain. Citizen Reserve will also help the university to create a curriculum on blockchain technology. The company will also connect students with industry experts, and help them find jobs in the sector after graduation.
The blockchain sector has been expanding exponentially over the past couple of years, particular in North America and Europe. What has benefitted the platform the most, is the arrival of established corporations on the scene, who brought in millions of dollars with them to facilitate research and development. This has resulted in newer potentials being discovered every day, ultimately growing the growth and employment prospects.
However, like most new technologies, blockchain too faces a shortage of expertise, as the technology has not been introduced in the high school on university level yet. Collaborations like these are extremely important for sustainable growth of the blockchain space, as many consider the revolutionary technology to be the future of business.
Commenting on the collaboration, Chief Innovation Officer at Citizen Reserve, Yonathan Lapchik stated that his firm is extremely excited to spearhead the program and help the next generation of blockchain experts to succeed. Lapchik himself is a Duke University alumni, having completed his MBA from the prestigious institution.
Lapchik further said that several industries including finance, supply chain, and healthcare are exploring the blockchain platform, which makes it extremely important to provide students with necessary infrastructure to develop skills that will win them jobs in this budding sector.
In the past few months, blockchain has entered newer sectors like banking, logistics, virtual gaming, and even government departments. Technology giant IBM has entered in collaborations with governments of countries including Australia, Canada, and Argentina, which would see the tech company developing blockchain based platforms for government sectors to improve efficiency, reduce costs and increase transparency. The company will also be developing blockchain based solutions to eliminate the issue of counterfeit drugs in African nations.
In September last year, Citizens Reserve recently launched its supply chain platform, SUKU based on ethereum and quorum blockchains. The start-up will allow students to work on active blockchain projects through this platform. Finance professor at the Dukes University, Campbell Harvey has been appointed as the faculty advisor to the program.
Prior to this Harvey had pioneered an "Innovation and Cryptoventures" course in 2014, which is still offered by the University. He also helped in launching the Duke Blockchain Lab, a students organization which facilitates connection with the professional blockchain community.
When asked about the partnership with Citizen Reserve, Harvey said that it is important for academic institutions to collaborate with experts of blockchain industry, as it will greatly benefit the students. He also said that the university is looking forward to work with Citizens Reserve to create blockchain leaders of tomorrow.