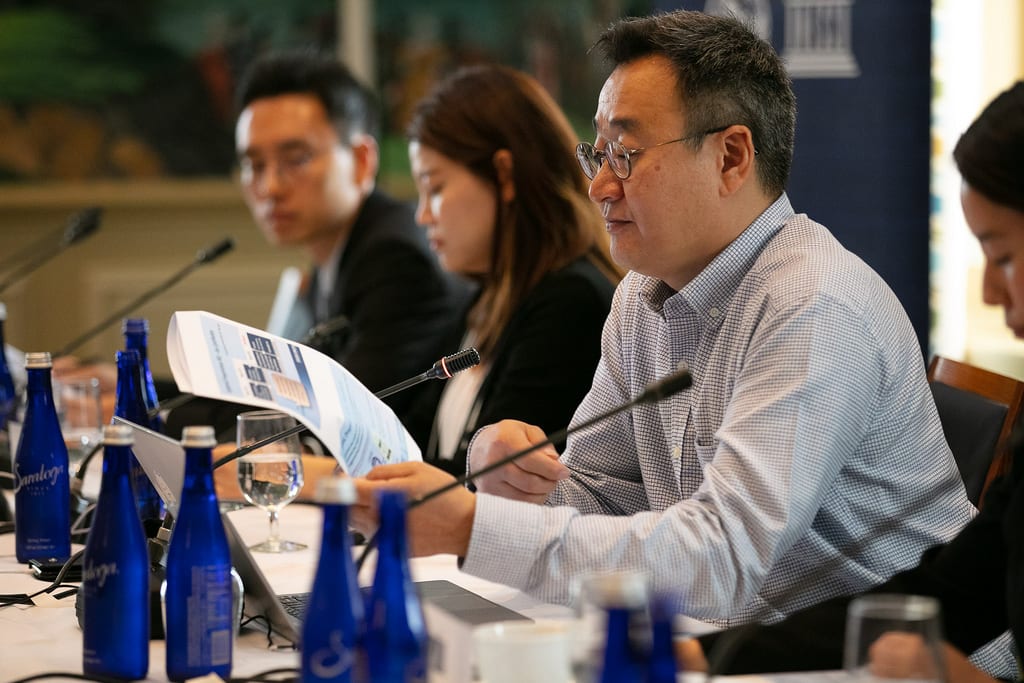 Telecom company of South Korea will launch local virtual currency
One of the leading telecom company of South Korea KT corporation has been given the opportunity to create a local virtual currency for the South Korean city of Gimpo. As reported by the local media ZDNet published on the 14th of February.
In today's world cryptocurrency is getting introduced to the financial ecosystem in various ways. Recently Gimpo, the South Korean metropolitan town has decided to have their cryptocurrency dubbed token that will be named as "K-Token." The new token is scheduled for its launch in April 2019. The company has planned to issue tokens worth 11 billion KRW per year for the city. This will cover the budget of various developmental projects and social services.
Before the introduction of the token, the company has planned to run a pilot project that will be carried out from the next month. This decentralized currency will be made available only to the consumer based in Gimpo city, as per the report published by the local media.
The merchants of the city will be doing the transactions by scanning the QR codes sent to the mobile phone. On request from the merchants, the funds can be converted to fiat currencies which then can be transferred to their registered bank accounts. But the most electrifying part of this is, the merchant will not have to pay any fees to KT for this Service.
The senior VP of KT and blockchain centre head has told that this is a step to revitalize their local economy. The KT executive is optimistic that other local government will also join the project if they can successfully complete it, this will also allow multiple areas to contribute to the economic community.
On this occasion, the VP of the company said that they would successfully carry out the currency business in the Gimpo city depending on the differentiated technology and business competitiveness.
The Telecom company of South Korean is not the lone company which is focusing on the blockchain technology, recently South Korean IT giant Samsung has also announced that it has developed a system that will increase the speed of blockchain transaction with the use of its blockchain enterprise platform.
Another South Korean company Hyundai pay has recently signed a memo of understanding with the second most popular South Korean city, Busan. The company will be accountable for developing the Fintech infrastructure of the town.