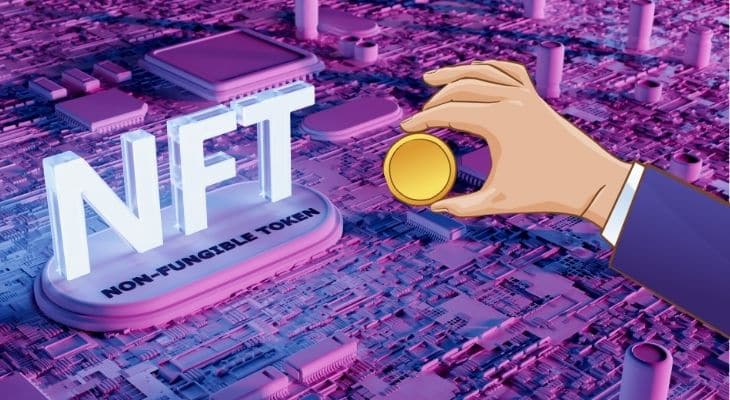 MultiNFT Launches Its Native Token to Be Used in Decentraland
Metaverse has become a lucrative model in the crypto space for many projects to explore. The growth of this area is exponential, and it is expected to reach a volume of $800 billion in the next two years. The inability to organize in-person gatherings accelerated the adoption of metaverse ever since the pandemic started. Ariana Grande, The Weeknd, and Travis Scott are among the artists who successfully conducted their digital performances in 2021. Surprisingly, nearly 88% of the attendees expressed their desire to attend more of these digital concerts in the future.
It is in view of such demand that MultiNFT operates in the metaverse. In essence, this project facilitates the connectivity of musicians and artists with their fans through the metaverse. Recently, MultiNFT announced the presale of its native coin going by the ticker symbol MNFT. The announcement was made just ahead of the Virtual Reality concert planned in Decentraland. This new token can be used for purchases at the Rage Nightclub.
MultiNFT's presence provides positive signs for Decentraland, opening up new business models in the 3D virtual world. The new announcement also comes as an addition to the earlier plans and projects of Decentraland. In the first week of March, the metaverse will conduct its first-ever virtual fashion week modeled after the popular Paris Fashion Week. This will boost the NFT marketplace in the metaverse through the sale of merchandise. Moreover, MANA has also gotten a push on the chart thanks to the recent purchases by Samsung, Philipp Plein, and others. Now, MultiNFT's plans with its Rage Nightclub in the festival district are expected to add to MANA's rally. Decentraland price prediction report that the coin could see a 500% growth in the next five years if it keeps up with its current pace.
The utility model of the new MNFT token depends on the design of the Rage Nightclub in the festival district of Decentraland. The real estate bought in this bustling virtual location will be developed into a three-story building with multiple features. Apart from the Virtual Reality Concert, the party venue will feature some major names from the indie music industry. The platform's experience in the music industry will be utilized in the metaverse to conduct parties, live shows and more for users. In addition to basic utilities, the holders of MNFT coins would receive exclusive benefits from the platform. The list of perks includes NFT drops, arcades, gaming, real-world cashback and discounts, exclusive and limited access content, etc.
Although the price of MANA does not look steady in the short term, the long-term graph is expected to rally upwards, with innovative projects onboarding Decentraland. MultiNFT is also planning to extend this idea to SandBox upon the successful implementation of it in Decentraland. This new project will likely drop in the second quarter of the current year.