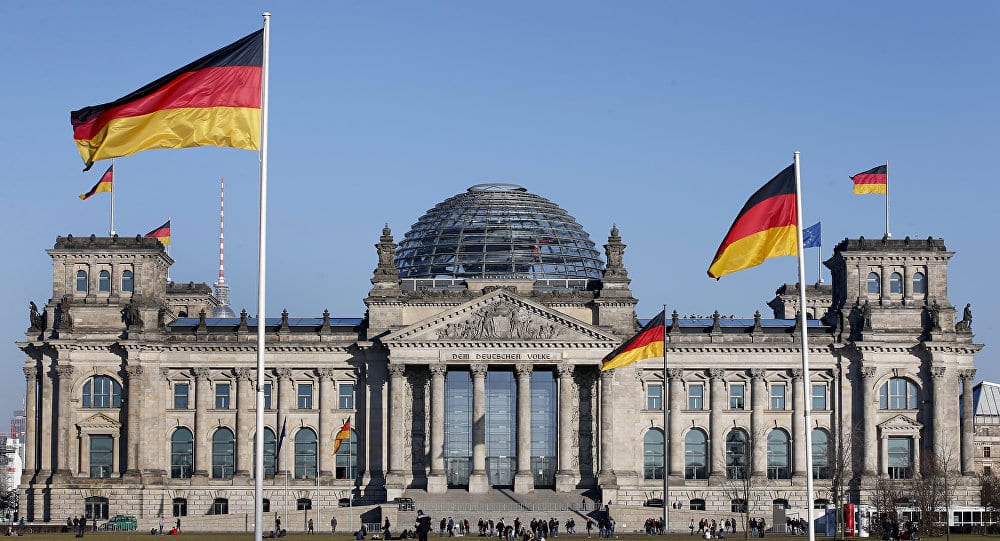 Germany to formulate Blockchain strategy
The German cabinet has announced that they will be announcing the blockchain strategy of the country by the mid of 2019. The announcement was made seeing the budding number of fintech enterprises in the country.
The government has asked for advice from various blockchain companies so that they understand the benefits and disadvantages of the technology and can build the strategy accordingly. There are almost 170 blockchain companies in Berlin. Pharma and automobile sector of the country is showing immense interest in the technology and have launched their initiative. Despite so much growth in this sector, cryptocurrency remains mostly unregulated in the country. But there will be a paradigm shift in this situation, very soon.
The Ministry of Economic Affairs, Finance and Energy will join hands in creating the strategy, with explicit exceptions. Other departments of the administration will take part in the future stage. The government of the country has been consulting various companies and industry groups for recommendations, they may become stakeholders in the development of the blockchain of the country.
At the end of January, the second major crypto exchange of the country has announced that their emerging trading app will allow free trading of Bitcoin and other altcoins. The app is set to break the barriers the potential investors are facing in the country by adding fast ID check-ups. They have also used AI based news filters to provide a real-time market review.
The largest economy of Europe has a small blockchain industry. Presently the nation does not possess any blockchain or crypto specific regulatory framework. Compared to the crypto friendly neighbouring countries like Liechtenstein and Switzerland, Germany do not have crypto friendly regulations. The blockchain companies of the country, then again, have complained that the state does not have any formal legal procedure and they have to face too many barriers to start up a business based on blockchain technology.
The German government is putting its baby step forward to create the strategy, but the future remains blur as it is still not known whether these strategies will mature to concrete to laws. But one thing is confirmed, the winds for regulating the cryptocurrencies is blowing over full Europe. Other than Switzerland and Liechtenstein many more countries have started to draft their legislation. Countries like Italy, France, and Luxemburg have already issued their first blockchain declarations. The future will say how everything rolls out.