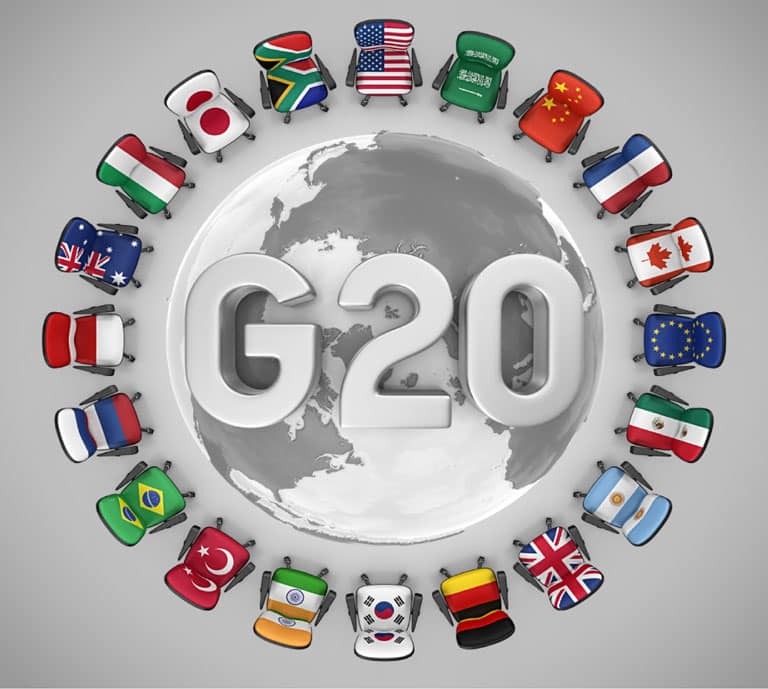 G20 Countries Agree to Regulate Cryptocurrencies as per FATF Standards
G20 Countries have declared and jointly signed an agreement in Bueno Aires, whereby these countries promise to regulate cryptocurrency and combat its negative use for illegal activities like money laundering, financing terrorism in accordance with the regulations and standards of the Financial Action Task Force (FATF).
According to Section 25 of the declaration forum, it states that "G20 countries will regulate the assets of the cryptocurrency in-order to regulate and counter-attack illegal activities like money laundering and financing of terrorism in line with Financial Action Task Force regulations and if needed, will consider other responses as well."
Organization for Economic Co-operation and Development (OECD) created FATF, as a policy to build an organization to fight money laundering and the financing of terrorists. Earlier this year, this organization has already begun its discussion to introduce certain bound rules which would govern global exchanges of cryptocurrency. Until now the organization has already sought out the current rules to accommodate new market realities.
Sources say that, according to the G20 declaration, the remaining responses will be considered whenever needed, these countries would also likely continue monitoring the global economy which is being rapidly digitalized, adding that they might seek a consensus-based solution to address the impacts of economy digitalization on the international tax system. Past July, the G20 forum issued a communiqué, whereby the end of October, it sought to apply for anti-money laundering standards for the cryptocurrency. During that time these G20 countries stated that all of its member countries would monitor the crypto industry while claiming that this sector might not pose a financial threat.
Governor of the Bank of England, Mark Carney, who is the head of the Financial Stability Board has been a regulator, who was commissioned by the forum to monitor the cryptocurrency market strictly and prepare for development of a framework for tracking the crypto market. He had published a domain of metrics which would be useful to monitor the cryptocurrency, and he believes that it might bring sanity to these markets. By making a partnership with the Committee on Payments and Market Infrastructures, the Financial Stability Board's framework was developed. The FSB states that "The objective of this framework is to search timely concerns of the emerging financial stability. It also includes the risk metrics using data from public sources that are likely to highlight these risks whenever available."