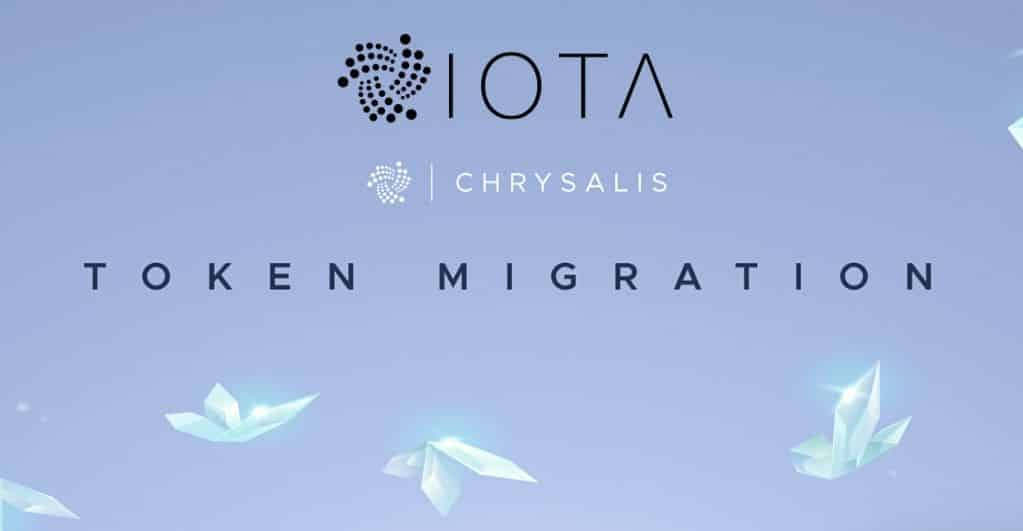 Chrysalis Upgrade Completed: IOTA Starts Token Migration
From today onwards, the IOTA Foundation will initiate its most advanced project of upgrading its entire network to the level of IOTA legacy Mainnet from the current phase of Mainnet. The company is known for its specialization in developing state-of-the-art structures for augmentation of the Machine Economy and the current-age Internet of Things. After the network enhancement, IOTA's clients will be able to experience numerous benefits like ingenious technological facility, increased resistance to blockages, and greatly accelerated transaction rates per second. Alongside, the upgrade also promises better performance with increased capacity of throughput, all the while consuming less energy, thus keeping up to the promise of eco-friendliness.
Once the upgrade is finalized and implemented by a week, i.e., on April 28, 2021, Chrysalis will transform IOTA from its planning stage into a fully operative ecosystem that can operate on practical cases of corporate enterprises and external organizations. The developer toolkit has also been completely renovated so that IOTA can become more accessible to potential developers. Now, users can formulate use case programs on IOTA's interface without encountering crashes or bugs.
According to the information provided by IOTA, Chrysalis will also make a thorough overhaul of the major products of IOTA, including its security regulations, online wallets, the software libraries, and the mode of documentation of each process. The renovation was necessary to provide a platform for the next upgrade to be released by IOTA-Coordicide, which promises complete decentralization.
IOTA informs that this upgrade is the final stage in the development of Chrysalis since the first upgrade was rolled out in September of 2020. Now that the modules of this upgrade have advanced up to the highly coveted industry standards of extensive research, the integration will be much more coherent. Users are urged to transfer their existing tokens from the current address to the new one provided by Chrysalis till April 28. Although there is scope for migration post-launch, the company advises completing the transference beforehand so that users can enjoy the service without any unwarranted intervention.