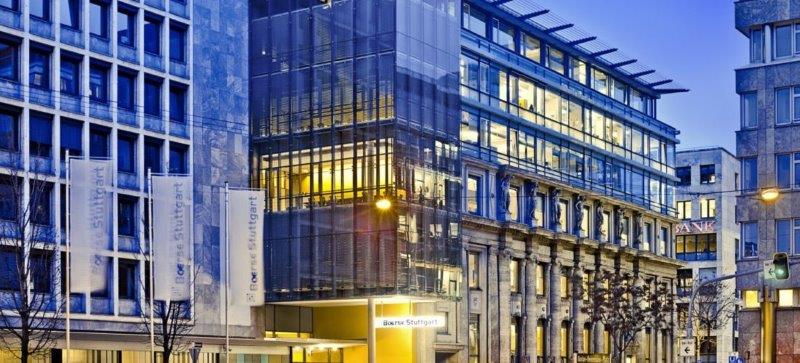 Boerse Stuttgart Launches BISON Crypto-Trading App
The Boerse Stuttgart Group, Germany's second largest stock exchange, has launched 'BISON', a crypto-trading app to the delight of crypto enthusiasts keen to buy and sell assets. The app has a clearly arranged user interface making it easy to use.
Sowa Labs GmbH, the subsidiary of Boerse Stuttgart Digital Ventures spent a year developing the app. Its CEO Dr Ulli Spankowski said trading in cryptocurrencies is now as simple as possible and break down entry barriers. To use the app, users have to register and prove their identification through video-id whereby they will then be able to transfer money money into their BISON account to buy and sell cryptocurrencies.
"BISON is the first cryptocurrency app from a provider in Germany. It enables free-of-charge trading in Bitcoin, Ethereum, Litecoin and Ripple (XRP)," said Dr Spankowski.
Moreover, the app lowers the technical barriers including safe custody of the acquired cryptocurrencies. BISON users do not need a crypto wallet. Its risk management and technology makes it highly reliable. Furthermore, a multilevel security concept has been implemented at blocknox GmbH to secure users' cryptocurrencies. Solaris Bank AG which is the external banking partner, is responsible for processing payments and the custody of customers' cash deposits in Euro. This is free-of-charge for the users.
Another noteworthy feature is the Cryptoradar, a tool that uses artificial intelligence (A.I) to analyse around 250,000 tweets per day from crypto-community. Its filtered by relevance and presented in a user-friendly format. Dr Spankowski explained that additional functions will be added to the app after the launch. "It will include the extension of trading to 24 hours a day, seven days a week and additional trading functionalities. We will also enable trading in further cryptocurrencies which will be selected considering criteria such as market capitalization, customer interest and whether they can be kept in safe custody."