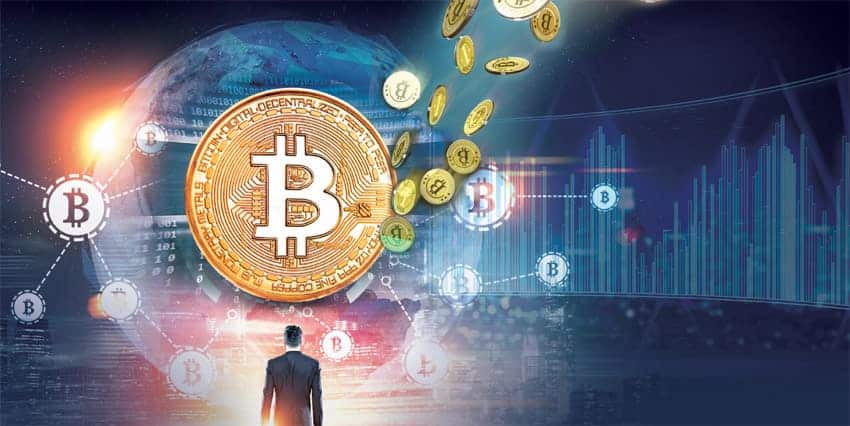 Blockchain Taking Islamic Finance to Greater Heights
Islamic financial institutions that have time and again called for being too conservative are deploying new technologies to break free from the 'traditionalistic label.' Over the past decade, there has been a rise in sharia-compliant financial institutions as well as the use of technology. Experts have noted Islamic start-ups, and sharia-compliant fintech groups are adapting innovation. And it doesn't come as a surprise that Dubai, the world's luxurious city, geared to be the first smart city to use blockchain tech. The Crown Prince of Dubai, Hamdan bin Mohammed bin Rashid Al Maktoum, according to the Breaker, has brought in ConsenSys and other advisors to push the local government towards innovative ID, tax and registry systems. Islamic Finance expert Hazik Mohamed says blockchain technology will boost the global financial sector. Hazik said the digital revolution would foster competitive advantage for the Islamic Finance Industry. "It is clear that the digital revolution in financial services is underway and digital disruption has the potential to shrink the role and relevance of today's banks, while simultaneously creating better, faster, and cheaper services that will be an essential part of everyday life in the new economy."
A number of Islamic Finance institutions are adopting blockchain technology, with a good example being Al Rajhi Bank, the world's largest Islamic lender. This was the first bank in Saudi Arabia in 2017 to use blockchain technology. And the distributed ledger technology has proved its acclaim, helping the bank make some great achievements. Anil Pathak, a spokesman for the bank said blockchain is just one initiative that falls under the bank's digital growth strategy. In early 2018, the Al Rajhi Bank completed a cross-border transfer with Kuwait Finance House, which was outside of its network. The Saudi Arabian bank has been able to achieve this and more through its partnership with Ripple, a US fintech group. Ripple's global head of infrastructure innovation, Dilip Rao says distributed ledger technology offers a more collaborative and democratic platform. "It can reduce costs and extend the reach of financial services into both the banked and unbanked sectors of the global economy."
Muslims are very particular about Sharia-compliant financial products and blockchain technology has so to speak, proving its mettle. The Breaker has revealed that "over the past few years, some forward-thinking financial companies have used blockchain's immutable ledger and smart contracts to simplify some complex Islamic financial instruments that have historically been the province only for the very wealthy, or governments and institutions." Islam prohibits taking up loans that have interest-rates attached to it. By Sharia, Islamic finance distributes wealth efficiently, promotes socio-economic justice and ensures prosperity and well-being for all. Through Islamic loans, which has nothing to do with interests, the lender earns profit through the actual ownership of the asset. Cryptocurrency and blockchain allow investors to participate and common people to also benefit.
Benefits of Blockchain in Islamic Banking
Blockchain boosts Islamic Banking, and finance as a whole, as it can track the transactions at every step of the way, from where it's from to where it's going, to its usage. Blockchain provides much-needed transparency and accountability. According to the Jakarta Post, the International Centre for Education in Islamic Finance (INCEIF) is developing a blockchain application for zakat (annual Islamic charity). The application will ensure that the money reaches the rightful recipients. Hazik says blockchain can reduce costs for providers and transaction fees for consumers, reduce overall transaction processing time, develop legal documentation through smart contracts or eliminate the need for documentation. "It can also reduce or eradicate fraud, and there is no need for a centralized regulatory body."
As a first, Stellar, a California (US) based fintech received sharia certification. Experts say this crypto company is working towards penetrating the Gulf region. The Saudi Arabian Monetary Authority has tied up with Ripple to explore and support cross-border payments. This was also the first of its kind venture that too launched by a country's central bank. Moody's, the rating agency, has also commended this pilot programme, saying that it will lead the Saudi banks to integrate distributed ledger technology into their existing payment infrastructure.
Blockchain continues to live up to its hype of 'the world's technology,' and more research and studies are being conducted to tap into its full potential.