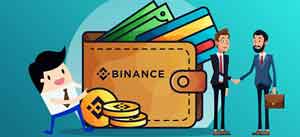 Binance Coin (BNB) Plunges to $16.6 in 24-Hour Price Movement
The cryptocurrencies are under the bearish influence for a couple of days. The first ten days have already passed, and till today, Binance Coin is reflecting downtrend. Yesterday, the coin spotted heavy improvement and touched $17.4, but soon there was a pullback pressure that made the BNB price drop to $16.4. The upcoming hours are not reflecting any opportunity for improvement. The regressive move is likely to continue and end the day at a lower level.
Binance Coin Price Analysis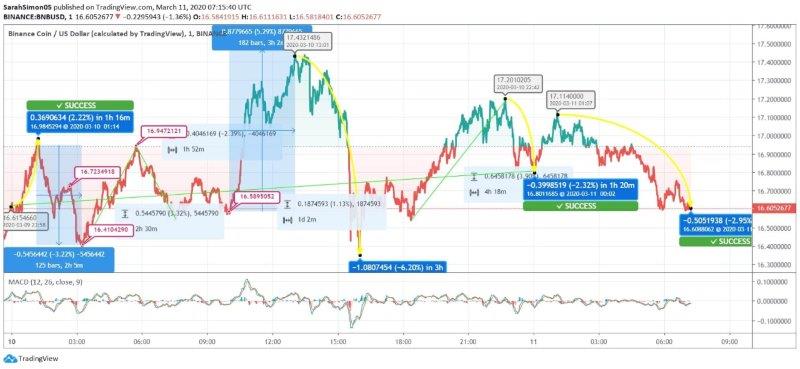 Binance Coin's price was at $16.61 during the initial hour on March 10. In the next 1 hour, the price escalated to $16.98 by 2.22% but later slipped to $16.41 with a spike at $16.72. Then, the BNB coin reflected moderate recovery and jumped to $16.94 at 05:30 UTC but couldn't stay for long and fell to $16.58. The price hovered at the same level for a while but later escalated to $17.43 by 5.29% hike.
After reaching this high, Binance Coin was followed by a heavy plunge that brought the price to $16.37. There was a moderate recovery spotted that brought the price to $17.20. However, the BNB coin price dropped to $16.80. With ups and downs, the currency managed to book an upsurge of 1.13% on the intraday chart.
Today, BNB Coin started on a recovery mode but later dribbled to $16.60 from $17.11 by 2.95% fall. The MACD chart is reflecting a slight bullish divergence. If we look at the short-term price movement, the coin seems to be tilted towards the immediate support level at $16.4. It seems like it would breach at any minute now.