Recently, Bitcoin saw a 9 percent slump in equity markets. Fundstrat Global Advisors' Bitcoin (BTC) analyst Tom Lee reacted on it while saying that he expected that "Bitcoin volatility should be much higher" based on "how small Bitcoin is in terms of market cap."
He also stated at an interview on CNBC's Squawk Box that he is "pleasantly surprised" by the recent stability of BTC.
He was asked regarding the stability of the market especially for beginners, and he stated in the affirmative, as "Bitcoin seems to find its floor at $6,000."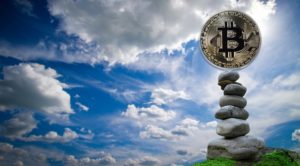 Lee indicated that the Bitcoin needs more fiat inflows, which he considers as real evidence of adoption. According to Lee This will initiate by the end of this year or early next year, with the launch of new platforms and offerings from Bakkt and Fidelity.
Lee talked about Another factor that could influence BTC price growth. He stated, "as BTC is essentially priced in U.S. dollars. So dollar strength has actually been a headwind for Bitcoin. But if the dollar begins to weaken, there will be a tailwind for Bitcoin."
If we connect Lee's previous statement with the currently developing market, he claimed that Bitcoin "could end the year explosively higher." He added that the "important correlation" lies in the fact that both markets are moving somewhat parallel to each other, with both having "really essentially peaked" in early 2018, as well as "both [having been] in a downward trend" from then on.
In the last month, Lee concluded from a Twitter poll that Wall Street is calling a bottom in BTC. Notably, 57 percent of those surveyed said that the BTC price is going to reach anywhere from $15,000 to "the moon" by the end of 2019.