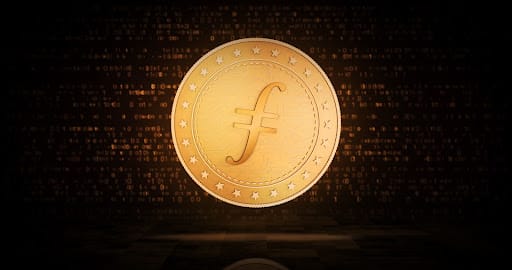 Filecoin: Advantages and Disadvantages
Introduction
Established in 2014, Filecoin is a sub-organization of Protocol Labs that is headquartered in California. Filecoin is a cryptocurrency similar to Bitcoin and a network of data storage that serves by renting out free space for data to millions of users worldwide. It is the solemn vision of the developers of Filecoin to create a decentralized storage space so that the owner of the file can be the sole custodian of his data. Filecoin does away with the security risks of centralized data storage services offered by Cloudflare and AWS. If you seek to store your sensitive data in the storage space of Filecoin, then read on to learn more about its services.
What Is Filecoin (FIL)?
Filecoin is a decentralized data storage protocol that leverages its decentralization to preserve the integrity and security of data. Once the data gets loaded into the storage space of Filecoin, it cannot be altered, tampered with, or manipulated. The data stored in Filecoin is easily accessible and retrievable by the user. Apart from being a storage service provider, the Filecoin project is also known for raising $205 million in an ICO in 2017.
Working of Filecoin
The peer-to-peer network of Filecoin works based on the proof-of-spacetime and proof-of-replication models. In the network of Filecoin, the retrieval miners or nodes compete against one another to serve the users with data storage space as fast as they can. The miners receive Fil coins as rewards for their complex mining work. As of today, there are more than 67 million Filecoins in circulation in the cryptocurrency market. One can purchase Filecoins at Binance, BitPanda, Kraken, and more.
Advantages of Filecoin
Filecoin is way more advantageous than traditional centralized data storage space services. Some of the advantages of Filecoin are mentioned below:
Filecoin is cheap compared to centralized data storage service providers. A vast amount of space is available directly from the service provider to the client on a peer-to-peer basis.
Filecoin does away with the need to build expensive hardware by enabling the users to use existing resources.
Filecoin helps in interconnecting thousands of computers across the globe to create a massive network of data storage.
While iCloud and Dropbox are prone to hacks and malicious attacks, Filecoin is not owing to its decentralized nature. Due to the inherently secure nature of Blockchain technology, Filecoin is safe.
Disadvantages of Filecoin
Some of the issues associated with Filecoin are listed below:
Dapp: During Filecoin cryptocurrency transactions, a barrier to entry gets created during the processing stage. At this stage, the user has to purchase a new Filecoin token and exchange it to avail of the service. This whole process is time-consuming and dangerous.
Speed: Filecoin needs to get access to multiple servers to process transactions by the unification of documents. As internet speed is not too fast and servers are not always active online, the rate becomes slow.
Experts' Views Filecoin
Experts are highly optimistic about the success of Filecoin, as is evident from the encouraging Cryptocurrency predictions of Filecoin that only surging upward with time. Mark Prvulovic of Market Realist says that Filecoin will be more popular and valuable than Dropbox and Google Drive. Wall Investor is hopeful of a bullish trend in the crypto market of Filecoin.
Future of Filecoin (FIL)
In the future, Filecoin shall succeed in grabbing the markets of conventional data storage space service providers like Google and Amazon. The decentralized nature of Filecoin is bound to make it more popular among users. Instead of spending millions over Google, Amazon, and Cloud, small businesses and individuals would prefer to invest in Filecoin cheaper and more efficiently in data storage space. The Filecoin predictions by experts believe that Filecoin has a very promising future.
Conclusion
October 2020 witnessed the launch of Filecoin mainnet that resulted in the exponential growth of the data storage space. Today 2.5 billion GB of space is available for renting out to users. The storage space is voluminous enough to accommodate more than ten thousand files of Wikipedia. The Filecoin token is also doing well, which is evident from the increasing trading volume due to significant exchange listings. If you are now all perked up about Filecoin, then it is time to start trading and investment today.